Safaricom boss Bob Collymore named best CEO in Africa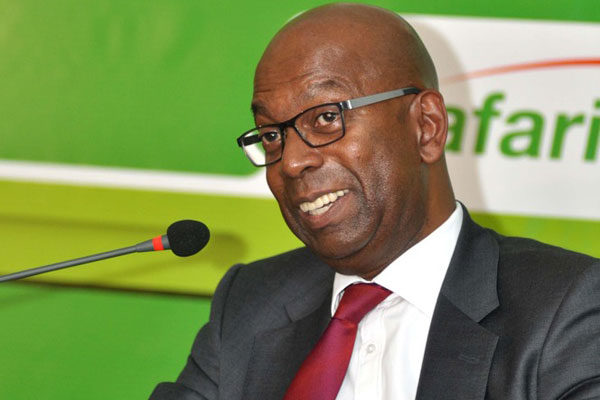 Safaricom boss Bob Collymore named best CEO in Africa
Safaricom CEO  Bob Collymore has been crowned Africa's CEO of the year 2017 by Africa Investor (Ai) , an international investment and communications group which gives out awards at its annual business summit in New York. Read Also:KCB boss Joshua Oigara crowned top CEO in Africa
KCB group boss Joshua Oigara has also been feted with the Ai 40 CEO of the Year award which recognizes corporate leadership skills and commitment to advance an entrepreneurial agenda for poverty eradication in Africa. See Also:Cheap Toilets Accelerating Progress Towards Sanitation for All Goal
Mr Collymore was awarded the Ai SRI 30 CEO of the Year award at the 11th Africa investor (Ai) Institutional Investment and Capital Markets Awards that brought together over 150 CEOs from across the continent. Read Also:Digital security should be core of management strategy
The award recognizes and rewards CEOs who have shown commitment to sustainable development, pitting performance against their peers across the continent with the individual's ability to effectively communicate their company's vision and strategic initiatives against the backdrop of the Sustainable Development Goals (SDGs).Related Story: Washington Akumu: Lessons from the drill- why you should cut that SIM card
Bob Collymore is a Guyanan-born British businessman. His  contract as Safaricom was extended further by two years. The board cited exemplary effort in steering the company through hard times.
Bob Collymore took over from Michael Joseph, the founding Safaricom CEO in August 2010. As the company's CEO, he has seen the company grow enormously reaping more revenue and high profits in the Kenyan market. Read Also:How technology is disrupting manufacturing sector, World Bank
He was to serve an initial contract of three years which was renewed for a further two years in 2013. The board further extended his contract for two more years in August 2015.
His tenure was due to end in August 2017 but Collymore has secured yet another two-year extension. This means he will head safaricom till August 2019.Dangote urges public to report unscrupulous truck drivers, sets up hotline
Safaricom chief executive Bob Collymore married his partner, Ms Wambui Kamiru, at an invitation-only purple- and white-themed ceremony in Nairobi at the weekend.
Also read:Safaricom, Vodafone, celebrates Mpesa 10th anniversary