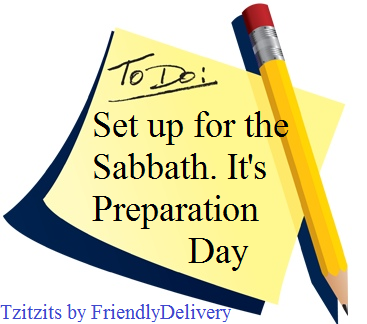 5 Reasons Why Sunday Supplanted the Sabbath
Sunday has been a day of celebration in pagan cultures since antiquity, but the Christian Church eventually embraced this holiday for itself and transformed it into its own sacred day. Today, Sunday worship has completely supplanted the biblical Sabbath in most Christian minds.Read Also:Meet retired Pastor Francis Njau,74 on fire for Christ
How did this happen? After all, the head of the church, Jesus Christ worshiped on the Sabbath. Here are five reasons …
1. Sunday was commonly observed as a holiday by Greek and Roman culture. Many Christians were poor and found it difficult to arrange to worship on the Sabbath when their employers required them to work on that day, instead giving them time off on Sunday. It became convenient to meet for worship on Sunday.Meeet Hephiba:The Journey Has Just Began- Hephziba,73
2. Early Christians honored several days in the week: Wednesday, the day Jesus was betrayed; Friday,  the day Jesus was crucified; Sunday, the day Jesus rose from the dead. In the beginning, all the days were equally important, but Christians quickly realized that it was expedient and even patriotic to hold services on Sunday.
3. An early church father in Rome, Justin Martyr, claimed that the Sabbath was made for the Jews because of their iniquities. As Christians tried to find ways to separate themselves from the hated Jews, Sunday worship provided an easy solution.Read Also:Nairobi Central SDA Choir Covering Our Inspiration Today
4. Easter celebrations were often concurrent with the Jewish Passover, which was celebrated by Christians in commemoration of Christ's death. The first attempt by the bishop in Rome to rule the Christian church was an edict in A.D. 196 requiring all Christians to observe the Passover on the Sunday following Good Friday. This was in place of observing Passover on the fourteenth day of the month as indicated in the Scriptures and observed by Eastern churches and the Jews. Although this edict was largely ignored, it was revived in A.D. 325 when Constantine ordered that Easter be celebrated on Sunday. This new law applied only to an annual celebration, but it was the first step toward Sunday sacredness.
5. In an attempt to distance themselves from the Jews, early church leaders declared the seventh-day Sabbath should be a day of fasting, rather than a day to enjoy the blessings of God's goodness. As this tradition spread, Sabbath became a day of sober reflection, while Sunday was a day of celebration and joy.9 Signs of Christ's second coming-Alejandro Bullon