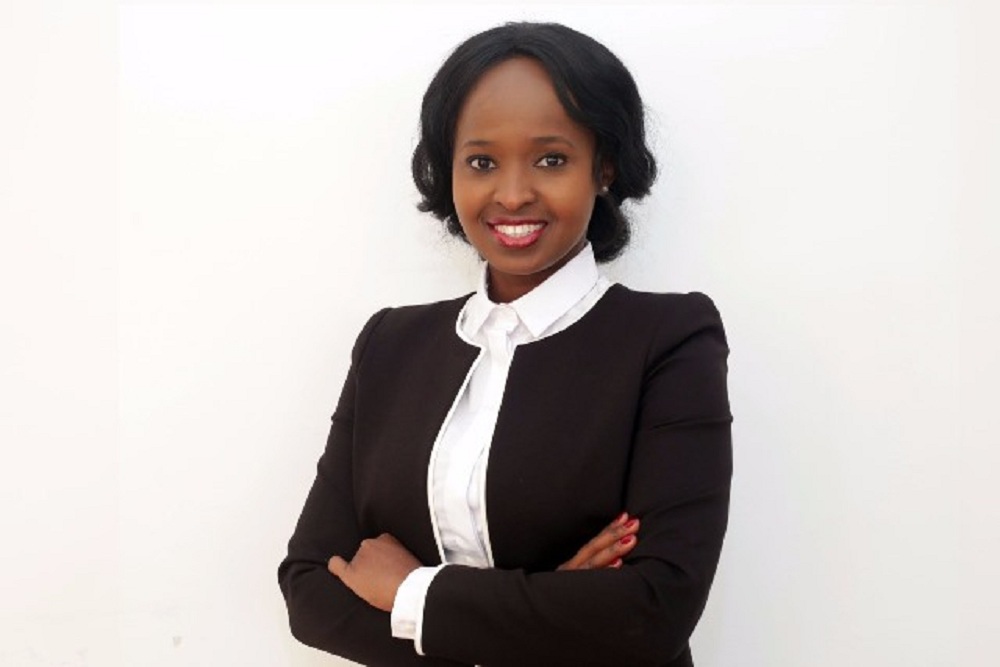 Angela Ndambuki, former Tatuu Singer is the new KNCCI CEO
All you need to Know about Angela Ndambuki
Ms. Angela Ndambuki has succeeded George Kiondo as the new Chief Executive Officer.Kenya National Chamber of Commerce and Industry (KNCCI).
Ndambuki, a former singer with Tatuu band, previously worked with the Performers Rights Society of Kenya (PRISK) as the CEO and is  is an advocate of the High Court of Kenya. Also read:London says Uber not 'fit and proper' for passengers
She holds a Master of Laws Degree (LLM) in Intellectual Property Law from the University of Edinburgh, United Kingdom and a Bachelor of Laws Degree (LLB) from the University of Nairobi, Kenya.
Mr. Kiondo has been the Acting CEO for the last 8 months.
KNCCI chairman Kiprono Kittony said In a press statement that after a rigorous search, the Board concluded that Ms Ndambuki's leadership and considerable experience in strategic leadership, advocacy brings a wealth of business knowledge and management experience. Also Read:10 Different Ways To Say Your Wedding Vows
Also read:Interesting stories on twitter as Raila, Kalonzo security withdrawn
"My role will focus on enhancing this image and grow the international investors' portfolio. With the same energy we shall focus on key advocacy issues affecting the business community to ensure a favorable business climate for Kenyan companies and facilitate ease of doing business," she said.
Angela Ndambuki is Churchil Ndambuki's (aka Mwalimu King'ang'i of Classic 105.2fm) baby sister.
She was a member of Tatuu alongside Angela Mwandanda a.k.a Shinde, and Debbie Asila, Shaffie Weru's ex-wife. See Also:Amid agony that comes with an 'empty womb', there is hope