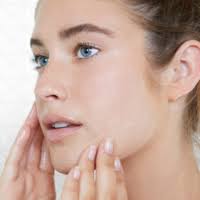 Common daily habits that are damaging your skin
Four common daily habits that are damaging your skin
We all covet a glowing, healthy looking skin, but there are some things we do daily that are making this mission impossible. Here is a list of common daily habits that are damaging your skin.
Top story: schizophrenia-the-white-mans-disease
Over-Exfoliating
While more regular and gentle exfoliation is generally better, exfoliating too much or doing so aggressively or harshly can strip your skin of its necessary oils needed to maintain your natural glow.  
Alcohol
Drinking alcohol dehydrates the skin leaving it in need of moisture. This makes you more prone to wrinkles and dryness. Avoid skin care products that contain alcohol (ethanol or SD Alcohol types found in skin care products) as they can dry, irritate, and damage your skin. Fatty alcohol such as cetyl, stearyl, and cetearyl alcohol are effective ingredients for treating dry skin and act as a stabilizer in other products.  
Too Much Coffee
Caffeine can cause dry skin and the magnification of wrinkles. Remember to drink lots of water.  
Dehydration
Properly hydrating will ensure a proper and natural healthy glow. Not hydrating enough prevents the body from flushing out the skin's impurities which is an essential process.