Consumer is king and content is queen in the digital world- Joe Mucheru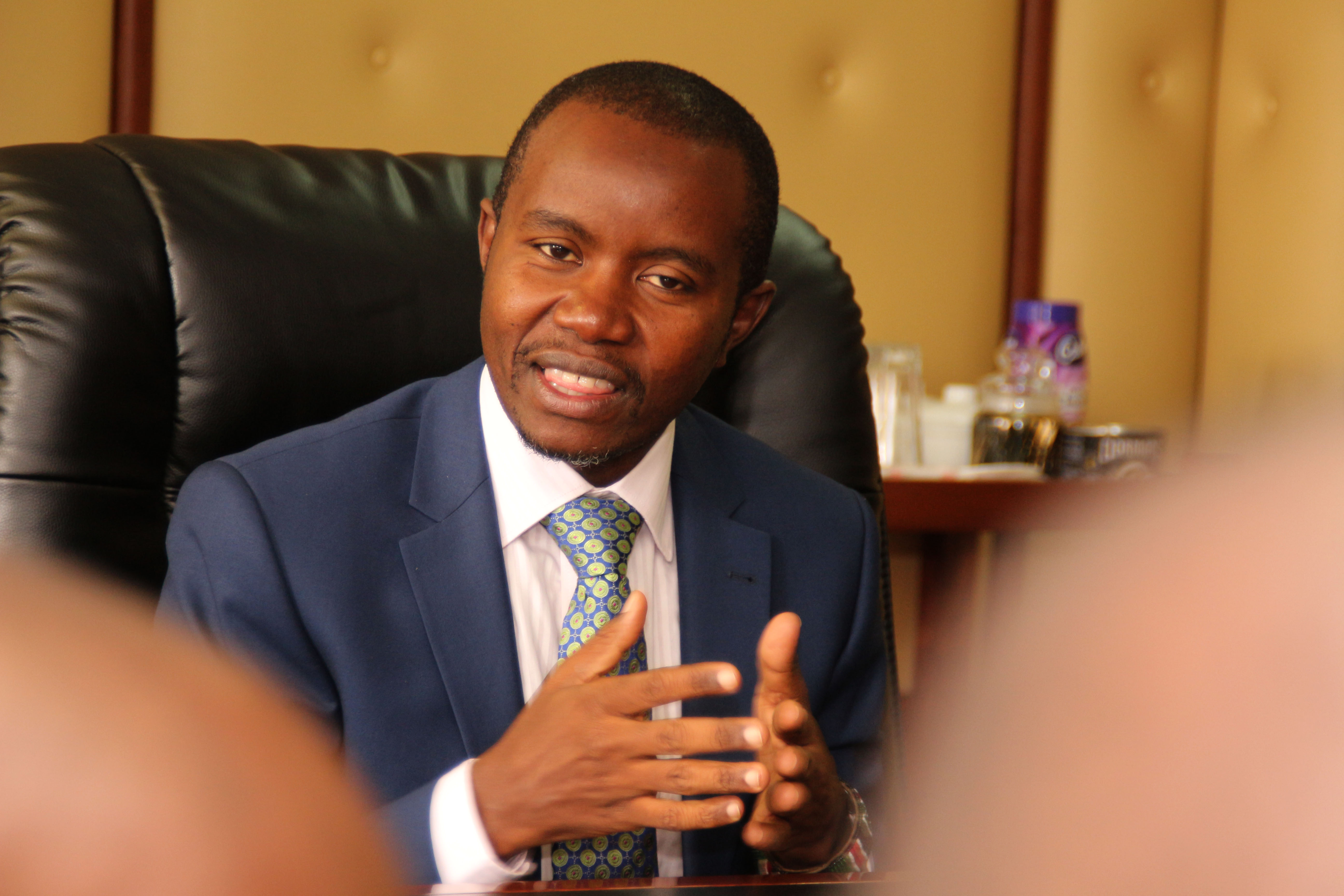 Consumer is king and content is queen in the digital world- Joe Mucheru
The adage "consumer is king" and "content is queen" takes center stage in the digital world. Broadcasting is now two-way, meaning that it is critical for broadcasters to take note of consumer feedback. At the same, I wish to urge broadcasters to increasingly adopt innovative and audience centric strategies to survive in the increasingly competitive industry.
Speech by Mr. Joe Mucheru, cabinet secretary, ministry of information, communications and technology during a symposium for Kenya women media owners association (KWMOA) on new media held on Wednesday, 28th January 2016I am honored to preside over this first ever Digital Television Channels Symposium, convened by the newly established Kenya Women Media owners association. I wish to applaud the establishment of this great initiative that aims to promote issues of media in the digital era to take center stage. I am equally happy to note the enthusiasm of the leadership of Kenya Women's media Association as is demonstrated by the convening of this very important symposium.  As Government we assure you of our support in creating an enabling environment to spur your business growth.
Ladies  & Gentlemen,
When the our Country Promulgated 2010 Constitution, Article 33 provides that every person has the right to freedom of expression, which includes freedom to seek, receive or impart information or ideas; freedom of artistic creativity; and academic freedom and freedom of scientific research; Article 34 guarantees the independence of electronic, print and all other types of media; while Article 35 gives every citizen the right of access to information held by the State or other persons and required for the exercise or protection of any right or fundamental freedom.
Ladies & Gentlemen,
The Government successfully migrated 100% of all the areas previously covered with analogue TV to digital TV broadcasting by June 2015. This led to increase in the number of TV channels, freedom of choice among TV viewers and more employment to our youths.
Further, the Government has embarked on extending the coverage of digital TV broadcasting to other parts of the country which previously did not have TV broadcasting. In this regard, My Ministry has identified potential sites in 10 counties with no TV coverage and the process of installing digital transmitters is underway in order to close the gap by June, 2016.
Ladies and gentlemen,
The post digital migration broadcasting space is now characterized by increased competition and innovation, the number of media outlets and ownership has drastically increased with the expanding media space. Indeed, the digital platform has seen the number of television broadcasters increase from the previous ten broadcasters to the current over sixty-five. Additionally, diverse markets have necessitated emergence of more outlets operating in languages other than English. This has significantly revolutionized the industry leading to more innovative, exciting and consumer led programming lineups.
While Kenya's ICT sector is among the most vibrant in Africa, driven by innovative products and affordability of hardware with more consumers going online for their entertainment and information needs,   traditional television and radio continue to be the preferred source of reliable information by audiences in Kenya. About 7.3 million viewers reliable information by audiences in Kenya. About 7.3 million viewers tune into their television sets daily with an additional 14.5 million listeners tuning into their favorite radio stations every day. This accounts for 80% audience reach in the country.
In the year ending 2014, the advertising spend by corporates in Kenya reached 85.8 billion shillings, up from 79.2 billion shillings in 2013. Television and radio took up 41.8 Billion and 36.3 billion respectively of the advertising pie. It is worth noting that the top advertising spenders were Kenyan corporates who accounted for 25.5 billion shillings equivalent to a third of the total ad spend. At the same time, the PriceWaterhouseCooopers Entertainment and Media Outlook 2015-2019 reveals a promising forecast of Kenya's advertising spending