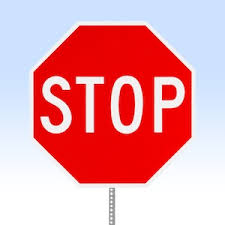 CRIME ALERT: WHY YOU MUST NOT LEND STRANGERS YOUR PHONE TO CALL
CRIME ALERT: SENTENCED TO DEATH BECAUSE OF ONE MINUTE CALL FROM HIS PHONE BY A STRANGER.
Crime Alert: Here is a narrative indicating that criminals have gone a notch higher. I picked it from social media but it is critical for you to read and be watchful.
A stranger comes to you and say help me with only one minute call from your phone, my phone is dead and i need to call someone urgently, and you, being a nice person, you say no problem, take and make the call.
Do you know what you have done? If your phone is used to call someone they want to go and kill or someone they just poisoned and when investigation starts and they had to check who called them last and your number shows up….
Let me break down what will happen to you so that you will learn something today from this platform.
Why you may be arrested if your phone is used to make 'criminal calls'
First of all, you will be arrested for whatever crime because your phone was used to make that call and it will be considered that you know the person that's why you gave the person your phone and it's a known deal between both of you.
Crime Alert: Your phone is your personal property. Guard it jealously
Secondly, since the inception of NIN, your phone is now your personal property that you will answer for anything that happens on it or through it.
So, for these reasons, you will be arrested and kept in detention until all investigations are completed.
Even if the investigation takes 6 months or two 2 years, that means you will be locked up for that period of time over the fact that you just borrowed someone your phone to make a one minute call.
Do you now see that your good heart that is void of carefulness can lead you to something so bad? And ignorance (of the law) is not an excuse before the law. Also read: 5 Digital Marketing Scams to Avoid
Share this information to save a friend from falling into trap
We all advised not to be stingy with this information. Share it with your family and friends so they can learn from this. Otherwise if anything like this happens to them, you will be guilty of hiding this information .
Also read: Idia Baron: Think twice before promoting your business on TikTok
Also see: Breaking the Silence: A Story on Sexual Harassment