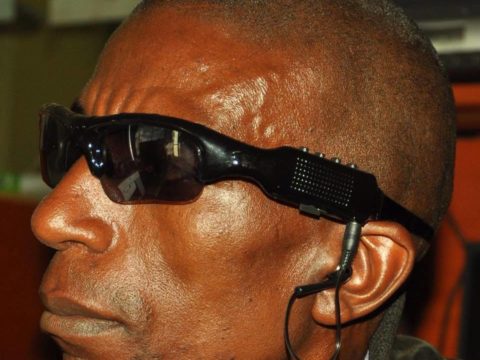 Eye witness Dennis Ngengi arrested
Dennis Ngengi, who reportedly witnessed two fatal accidents at different locations is now arrested Opportunity:Government Jobs – NCIC
Ngegi, also known Andrew Kirangi or Henry is being held at Juja Police station.
The mysterious eye witness claimed to have seen Lake Nakuru chopper crash that killed five people and the recent road accident that claimed Nyeri Governor Wahome Gakuru.Also See:Kwaheri bwana Gakuru, Pema Mola akulaze
Mr Dennis was arrested in Ruiru, Kiambu County, on Thursday for impersonating a police and a military intelligent officer and was later  transferred to Nairobi where he spent the night in police cells.
In his first appearance a day after the Nakuru tragedy,Dennis told the news people that he was a friend to Captain Apolo Malowa,the pilot of the helicopter that crushed.5 Ways Non-Profits Can Use Digital Media Effectively
Hardly three weeks later, Dennis said he  witnessed the accident that killed governor Wahome near Kabati on the Thika-Sagana highway in Murang'a County leaving his body guard wounded.
His arrest came a day after Inspector-General of Police Joseph Boinnet said he would investigate who he is.According to the Boinnet,Dennis is said to witness both accident and is claimed to be a police officer. Boinnet said he would find out if it is true or not.Read Also:Onyonka beats Jubilee's Kibagendi,retains Kitutu Chache MP seat
Dennis dismissed  a police version that a tyre burst caused the accident, which saw the governor's car ram a guard rail, saying the driver lost control of the vehicle as he tried to avoid hitting a motorcycle ferrying meat.
He added that he was on his way to Nairobi from Nyeri when the accident happened,saying that he actually spoke to the governor, who reportedly told him he was hurt in the leg.Read Also:Mutahi Kahiga To Be Sworn In Following The Demise Of Nyeri Governor
What followed was Dennis' topic discussion on social media where the users tried to unveil him based on the two incidences.
However,Senior officers in the department of criminal investigations revealed on Friday that the man has never served in the military.
Ngengi, now referred to as 'chief witness', claimed he was a military officer based at State House.
The police sources further said Ngengi is hiding his true identity and his fingerprints have been taken on a quest to establish who he is.
Detectives will visit the suspect's home as part of investigations on whether he has any links to con-men.