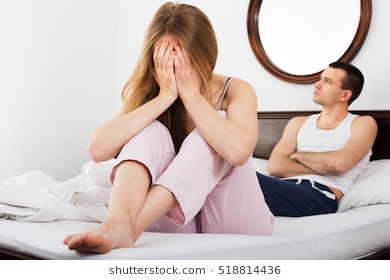 HABITS OF A SOON-TO-BE DUMPED GIRLFRIEND
He has been acting strange lately. Doesn't call. No text. His physical displays of affection have simmered to a screeching halt. Whenever you get together, he is on the phone with his boys or updating his status on Facebook. Something has changed but you can't put your finger on it.
Also read:How to answer the frequently asked interview questions
Top story: schizophrenia-the-white-mans-disease
Your boyfriend is slowly phasing you out. You have suddenly become his favourite old, ragged, holy t-shirt. A shirt he is ready to dump but not quite yet. As a woman, trust your instincts. Does any of these sound familiar? Are alarm bells ringing in your head?
Well, I am no defender of a man who treats his women as a questionable piece of garment, it could be you sabotaging the relationship and forcing him to choose between the relationship or his sanity.
The proactive approach to a mistake is to acknowledge it instantly, correct and learn from it. Are any of these "mistakes" leading you to become a soon-to-be dumped girlfriend?