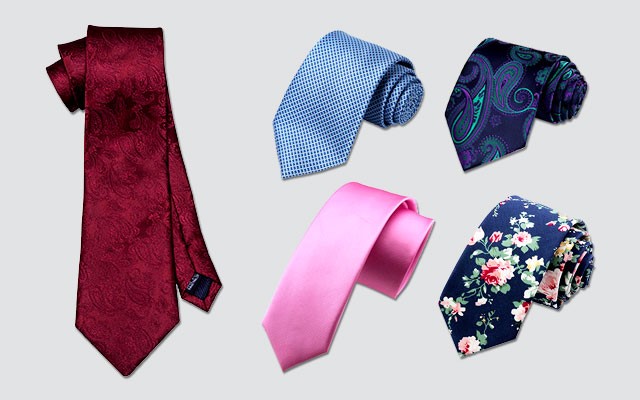 How to match ties with shirts and suits
How to match ties with shirts: All you need to know about matching ties with shirts and suits

By Nancy Wainaina
"Professional Etiquette" Build a Tie Wardrobe
Also read: FASHION Versus STYLE 
Most read:Dangers of Wearing High Heels and effects of high heels on posture
Also read:FASHION Versus STYLE
A tie is a powerful accessory, it is one of the first things people notice when you dress up or suit up.
A nice tie sets you apart from others and can easily distinguish you as a classy man.
We all know that first impression can be influenced by what you wear.  Whether conscious or not, people make grandiose assumptions based upon your everyday appearance.
Men of power do not necessarily know what to reach for in their closets. They are most likely advised. Politicians are great examples of this.
But if you don't have an image advisor on hand like most politicians or prominent people how do you learn to use dress up to your advantage?
One of the best ways to look trendy and fashionable is by wearing a tie. However, many people do not know how to choose the right color.
How to choose the right colour
Here are the meaning behind different tie colors:
Blue
Conveys: trust, calm, peace, dependability
Wear it to: establish trust and credibility
Red
Conveys: power, energy, strength, assertiveness
Wear it to: be noticed and appear authoritative
Yellow
Conveys: cheer, creativity, optimism, energy, friendliness
Wear it to: appear friendly and approachable
Green
Conveys: confidence, reassurance, restfulness
Wear it to: show dependability
Orange
Conveys: vibrancy, creativity
Wear it to: show enthusiasm and energy
Violet
Conveys: peace, spirituality, regality
Wear it to: appear calm and in control
Pink
Conveys: youth, happiness, thoughtfulness
Wear it to: show compassion and understanding
Brown
Conveys: Stability, security, comfort
Wear it to: show stability and dependability
Grey
Conveys: wisdom, efficiency
Wear it to: show confidence and efficiency
As you all know, working professionals all over the world wear a suit and one major accessory that is meant to complete a suit look which is a tie. Sadly, it is one accessory that most men don't understand how to incorporate well in their dressing.
Dress For Success;
Below are some things you need to know when wearing a tie
WEAR THE RIGHT TIE FOR THE RIGHT OCCASION– There is time for everything and this is so true when it comes to wearing ties as well.
INVEST IN QUALITY TIES– A high-quality necktie will always stand out from a cheap tie in any number of ways. The tie should be made in 100% silk. Those made from 100%
Silk, stain resistant and they do no wrinkle.
AVOID IMPROPER TIE LENGTH:
A man's tie should always end at the center of his belt buckle when he stands upright. A simple touch overlooked by many. Whether you are tall or short, ensure your tie length doesn't extend more than your belt buckle.
FOR YOUR BUSINESS ATTIRE, AVOID WEARING a SHORT SLEEVE SHIRT WITH a TIE
If you want to stay looking professional and confident, stick to long-sleeve shirts when wearing ties. Avoid wearing a short sleeve shirt with a tie, unless are a student.
AVOID TOO MANY PRINTS– If you're wearing a patterned suit, wear a solid shirt and a patterned tie, or if you're wearing a solid suit, you can wear a patterned shirt and a patterned tie.
WEAR A TIE BAR– The tie bar should go between the third and fourth buttons of your dress shirt. It should clip the tie to the placket of your shirt.
FOR YOUR CASUAL OUTFIT, GO FOR A SLIM TIE. – If you're wearing a tie as part of your casual outfit, go for a slimmer tie instead of the wider ones.
CHANGE YOUR TIES THE WAY YOU WOULD CHANGE YOUR CLOTHES
Buy more ties. Change your ties the way you would change your clothes [which should be often]. Keep on exploring by trying out different styles, using tie pins, tie bars and always stand out.
FINAL THOUGHTS
As Brian Tracy once said – Confidence is a habit that can be developed by acting as if you already had the confidence you desire to have.
Your suit, shirt, and tie can be used to make a powerful statement so it's important you project the right image through power dressing.
Live Well and Dress Really Well. Be Classy!