Gengetone music lab: Mwaniki unpacks the Kenyan genre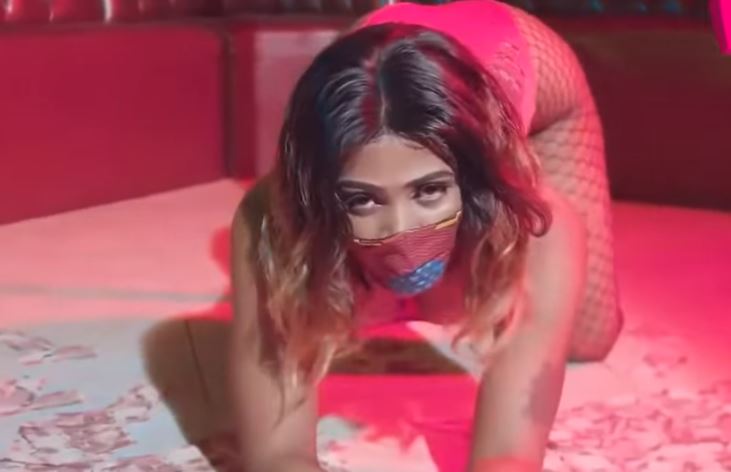 Gengetone music lab: Mwaniki unpacks the Kenyan genre
Into a Kenyan Gengetone music lab
It is Sunday evening I'm in a gengetone music studio in the heart of Zimmerman estate, a suburb in Kenya's capital Niarobi.
Also read: Building Bridging Initiative: the place of Kenyan Youth
The studio is situated in one of the old school bungalows. It is getting late, the darkness is kicking in and young people are trickling in, In one of the rooms, loud music is blaring a characteristic of every place with young people.  I've to wait longer to get into the studio since it's in a small room and the number of artists who are about to go for a recording session is soaring.
Sample Gengetone music here

This gives me an opportunity to interact with the majority of them. The majority of them are gengetone and from the blasting hard-hitting music, it is evident that this is gengetone music lab. They are still revisiting some of their lyrics adding some flesh.  It's now almost 8 o'clock in the evening and I've not gotten a chance to go in and probably experience a recording session or a music listening session.
I contact ZJ Gash one of the producers in this studio and he is on the way coming to the studio and this is a sigh of relief.  He arrives in twenty minutes and we go direct to the studio.  This gives a chance to listen to some of his tracks that he has recorded before but has not released.
also read: USSD codes for all banks in Kenya
Genegtone Music has evolved from gengerap
This one of the most authentic and distinct sounds that I have listened to in my entire life.  It is a fusion of Dancehall, Hip hop, and Gengetone a genre that has evolved from gengerap.  The levels of creativity here are on another level and it is evident.  ZJ Gash a producer who is also a rapper and a Disk jockey jokes as we continue with the listening session that "we are ahead of our game."
Also read: Kenyan banks M-Pesa paybill numbers
Gengetone Music Lyrics
The gengetone music is characterized by lyrics that reflect on young people's lifestyle in the hood. Topics here vary from ghetto life, casual sex,  funny soundbites, and catchphrases used in the streets. According to ZJ Gash, the genre is still evolving and we should expect more genge content in the future. He differs with Producer KRG the Don who stated earlier this year that gengetone is dead. According to Gash producers, young artists have to work hard and ensure that they produce high-quality music.
He also criticizes netizens and music pundits that complain of lyrics terming them as explicit. He adds that they are the same individuals who listen to Western rap, afro beats, and bongo flavor genres that reflect on the same themes.
Some of the notable talents in the studio are Genge prince who has released tracks such as "vuruga" and "mbovu",  Yung Lawd who is working on his debut studio album featuring ZJ Gash, and Producer Remy vert who has worked with Genge Prince a couple of times.
Also read: How to be an effective leader, lessons from great leaders, experts
The flagbearers of the genre that was birthed in Kenyan streets are looking forward to reinvigorating the Kenyan music scene and a takeover on the Kenyan mainstream media that has been heavily criticized for not prioritizing local content.
Ray Mwaniki is a journalism student at KCA University