MUINAMIA: IS EDUCATION LOSING VALUE IN KENYA?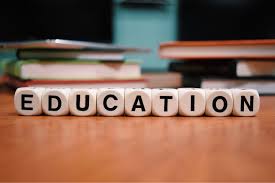 MUINAMIA: IS EDUCATION LOSING VALUE IN KENYA?
Education has lost it's vibrance over the decades. For a long time, education was highly ranked by many, and those who acquired it , were well respected in the society.
EDUCATION AND EMPLOYMENT IN KENYA
In the 80s, even those who were underqualified could easily secure jobs. Today, many Kenyan graduates are doing odd jobs just to earn a living. Being unemployed with a masters certificate has become a norm. Academic qualification is no longer a requirement as the only consideration is who you are and where you're from. Today job searching, without friends and relatives in high places, is a waste of time.
Also read:How to answer the frequently asked interview questions
Top story: schizophrenia-the-white-mans-disease
EDUCATION AND MERIT
One wonders where academic qualification is placed when employers seek to recruit. Today for instance, educated journalists are competing for newsroom positions with talented socialites and comedians.

But what if we were all prepared from the beginning? What if we were all aware that education is not a guarantee to succeed but a chance to acquire knowledge and skills? What if we were all taught that consistency and patience is the only way to succeed?
I can't help in thinking that we would have fewer overqualified Kenyans with no source of income. We wouldn't have children doubting the value of education. Most Kenyan students already have their dreams in mind, what they're not aware is that it may take a very long time to achieve a quarter of it.
EDUCATION DOES NOT GUARANTEE EMPLOYMENT

All we need as Kenyans is preparation, and knowledge beyond books. We need to avoid fantasy or living in a dreamland and begin to face the reality of the country we live in.
Let's not be carried away by the belief that we're going to be successful just because we're going to school. Let's learn to utilize our God-given talents and skills so as to create a better place for ourselves and others.
BY LUCY MUINAMIA, JOURNALISM STUDENT, KCA UNIVERSITY