Join an Individual Pension Scheme and secure your retirement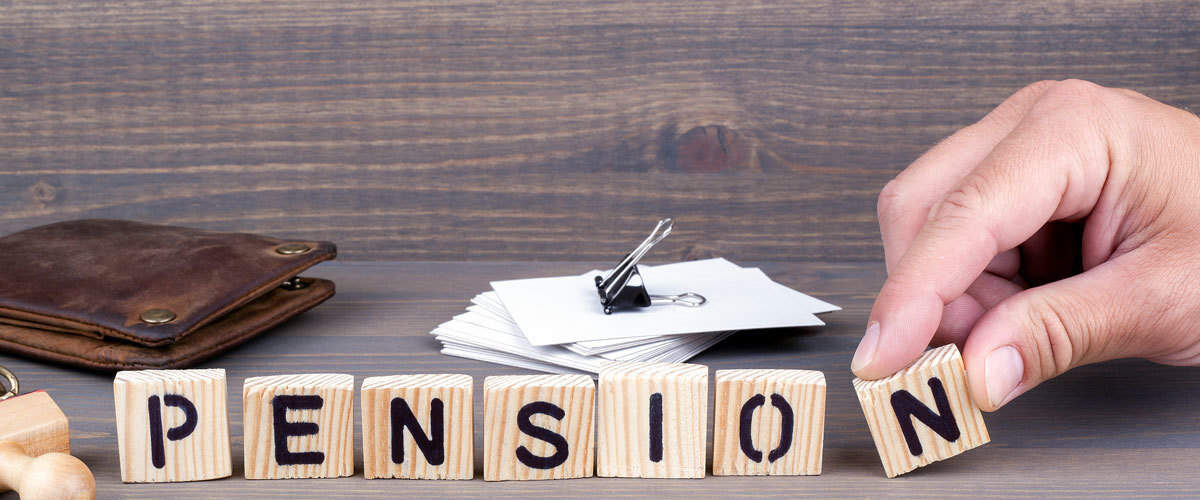 Join an Individual Pension Scheme and secure your retirement
Anyone earning an income can join an individual pension scheme. The Retirement Benefits Authority registers all individual pension schemes in Kenya.
To join an individual pension scheme just visit their website for the list of individual plans and join any that offers a product that suits your income. [Click here to view the list of IPPs]. Most individual pension plans now have flexible saving plans that fit self employed persons. The individual pension plan you join will guide on how to join and how to exit if you need to.
If you are yet to join a pension scheme in order to benefit from this law you can join any of the individual pension plans registered by RBA.
Remember, saving a little by little over a long period of time will ensure you do not suffer from old age poverty. Kindly start saving today when you have energy to generate income. There shall come a time when you shall dearly need the savings. The time is now.
Here are the benefits of saving through a registered pension plan:
Provide Basic / Reasonable Income after working life
Prevent Old Age Poverty
Provide contingency funds in cases of ill health, death or avoid serious disruptions of living standards in retirement
Safety net upon loss of employment e.g the Covid-19 pandemic
Offers financial protection to dependents
Scheme can provide for Post-Retirement Medical Fund which is normally one of the biggest costs for retirees
Here is why should you think about saving for retirement:
Traditional system for care of aged is dying out
Urbanization of lifestyles means it is no longer possible to rely on family unit to take care of aged
One has to make definite arrangements during working life to care for basic necessities like food, shelter, clothing and health in old age
These are the benefits of saving through a registered pension scheme:
Schemes registered with the KRA, enjoy tax-free contributions of up to Kshs. 20,000 per month. (240,000 p.a.)
Where one transfers gratuity to a registered Scheme the tax exempt amount is Kshs 240,000 per year (i.e. 20,000/= per month).
Investment income of the scheme is exempt from corporation tax.
Access to Housing using Pension: Pension backed Mortgage upto 60% or Direct purchase up to 40% of accrued benefits
Monthly pension upto Kshs. 25,000/= is exempt from tax.
Members 65 years or more, receive both lump sum and pension tax free.
Here is a list of your rights as pension scheme member:
Payment within 30 days
Transfers within 60 days
Options on exit; cash/defer/transfer
Access & interrogate scheme documentation
Attend AGMs
Annual benefit statements
Nominate beneficiaries
Your pension savings are protected by law. Rest assured that:
Scheme funds cannot be used to make direct or indirect loans;
Member benefits are non-assignable, except for purposes of securing a mortgage loan;
Where a judgment or order is issued against a member; no execution, or attachment of any nature shall be issued against the benefits of a member;
In bankruptcy- benefits do not form part of the assets of the scheme;
In the event of death- benefits of a deceased member do not form part of the estate of the deceased for purposes of administration;
The role of the Retirement Benefits Authority in the management of your scheme:
The Retirement Benefits Authority (RBA) will continually supervise your scheme and receive quarterly and annual submissions from the trustees and service providers through its online portal.
RBA will calculate a risk score for your scheme between 1 – 5 based on 34 risk indicators covering Governance, Prudential and Market Conduct factors – In case of high-risk score RBA will take supervisory action against your scheme.
How to file a complaint
In case you have a problem with your scheme or service provider you can file a complaint to RBA. You can use RBA's online complaints reporting portal http://portal.rba.go.ke/complaints or email complaints@rba.go.ke or in person
You can whistle blower anonymously through RBA secure portal (http://portal.rba.go.ke/whistleblower)
RBA will provide free retirement preparation training for you as a scheme member. Look out for the retirement planning seminar calendar at www.rba.go.ke.
RBA often attends scheme AGMs, Member Education Days and other events to educate members or respond to queries
Anyone dissatisfied with a decision of RBA can appeal to the Independent Retirement Benefits Appeal Tribunal
How to contact RBA:
For queries regarding the Retirement Benefits Industry or your pension scheme please call RBA on toll free number: 0800720300 and follow the prompts. You can also write to RBA via email: info@rba.go.ke. More other information can be found on the RBA website: www.rba.go.ke.
Also read: Why your Money in Retirement Benefits Schemes is Safe
You can join any of the individual pension plans registered by RBA.
Also see: Mortgage Regulation: How to Buy Residential House using pension savings