KDF Kill 5 Al-Shabaab,Recover Deadly Weapons in Boni Forest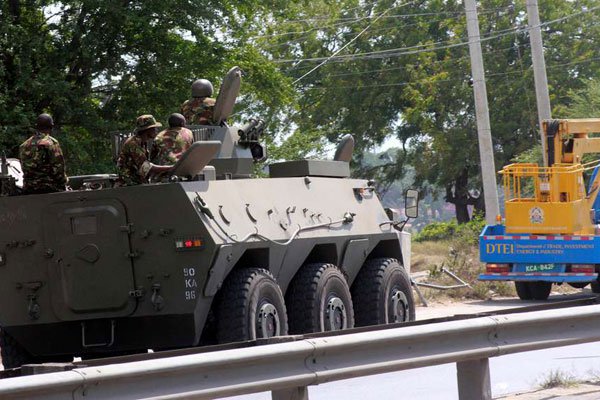 KDF Kill 5 Al-Shabaab,Recover Deadly Weapons in Boni Forest
Six AK-47 assault rifles, 321 rounds of ammunition, three grenades and explosives were confiscated after the onslaught by Kenya Defence Forces at Bodhei.
"KDF appeals to the local population to report any suspicious individuals with injuries and seeking medical attention within the area," Mr Obonyo said in a statement.
He added that: "KDF assures the public that tracking of the terrorists will continue until the area is free from all security threats posed by this group."
The KDF spokesman said that soldiers who had been tracking the terrorists laid an ambush at Bodhei.
The group carjacked, in broad daylight, Public Works Principal Secretary Mariam El Maawy at Milihoi in Lamu before she was rescued by the military and later died of her injuries at a South African hospital.
The soldiers are part of Operation Linda Boni, a multi-agency security force in the forest.
The Kenyan group has aliases including Jeysh Ayman Majmo Ayman and Jeshi la Ayman.
Initially, his fighters were drawn from coastal communities and a few from north eastern region but the group now includes upcountry communities.