Kenya pension schemes should go digital-Mutuku Nzomu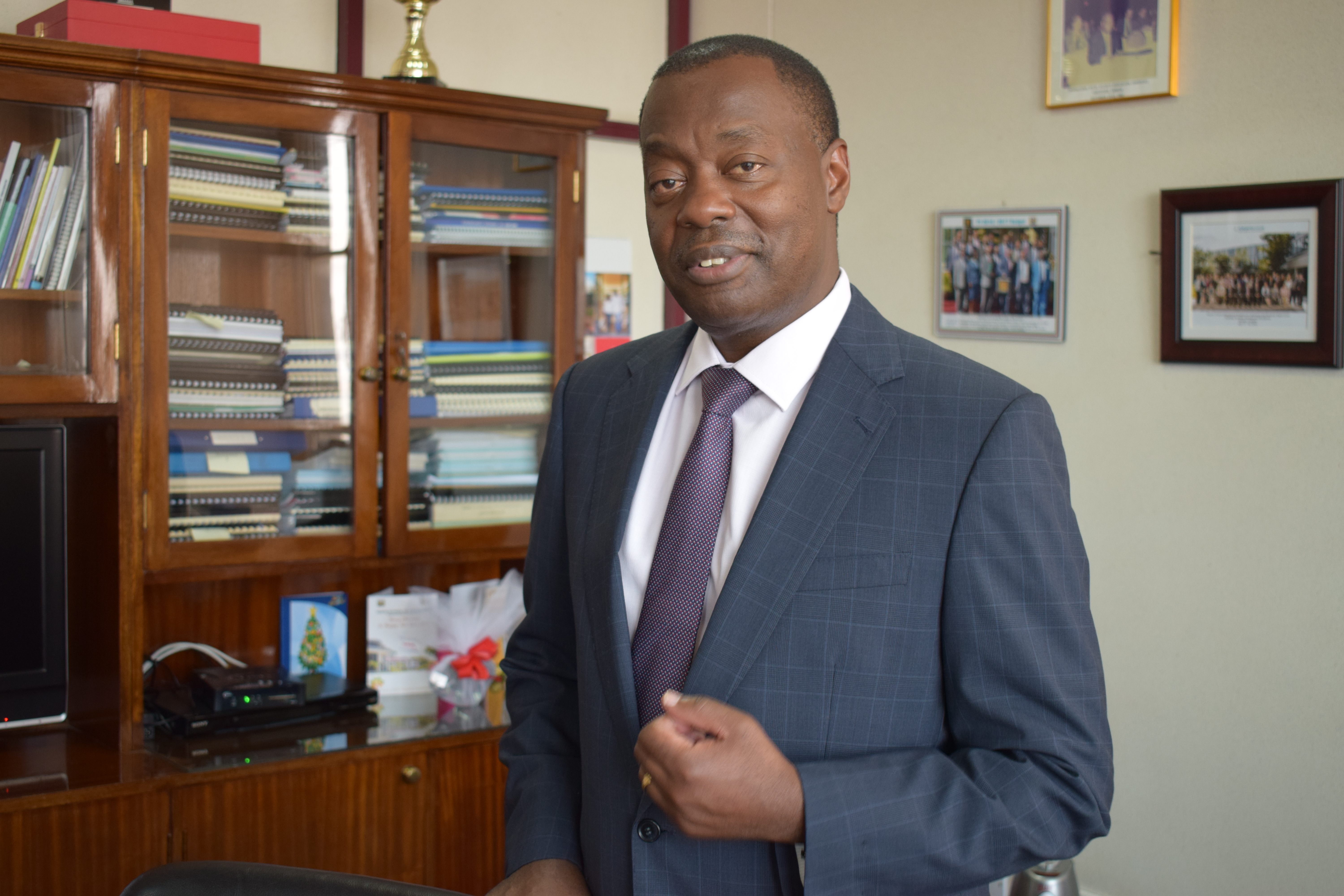 Kenya pension schemes should go digital-Mutuku Nzomu
Why Kenya Pension Schemes should go digital
Kenya pension schemes  must now integrate digital technology into its operations, for better service delivery. Mr. Nzomo Mutuku, Retirements Benefits Authority CEO, says the industry cannot be left out as the financial sector embraces technology to provide quality services to members.
Mutuku says the Authority is ready to facilitate the Kenya pension schemes to take its rightful place in the digital era alongside other sectors.
Also read:How to acquire, verify a press card in Kenya
Also read:How to answer the frequently asked interview questions
Top story: Road rage: bulky man beats tiny driver for knocking car
Also read: Nairobi Securities Exchange (NSE) -What you need to know
"New technologies continue to emerge almost every day. We are ready to support the pension sector to leverage this technology to grow and provide improved services" he says.
According to Mutuku, the digital space is a fast-evolving one with great innovations that pension administrators need to adopt.
Mutuku acknowledges the risks that come with technology but reckons they can be easily mitigated using the right framework.
"It is true that technology comes with risks such as cyber threats, privacy concerns, regulatory lag, amongst others. But these risks can all be mitigated and properly managed by putting in place the correct frameworks," he says.
Kenya has for many years been the world leader in leveraging technology to drive financial inclusion. The 2017 Brookings Financial and Digital Inclusion Project facilitated by the Centre for Technology Innovation at the Brookings Institute ranked Kenya Number one in the world, for the third year in a row, for commitment and progress towards financial inclusion.
Mutuku states that this high ranking stems from the various innovative digital technology cases that Kenya's financial industry, especially  the pension schemes sub sector, has adopted in its operations.
Retirement Benefits Authority has also embraced digital technology with the introduction of Mbao Individual Retirement Benefits Scheme for SMEs.
It is the first wholly mobile phone-based pension scheme in the world launched in 2009.
Currently, at least two new mobile phone-based schemes are at advanced stages of development and should be launched soon with a view to further extending coverage in the informal sector.
Pension scheme administrators can strengthen services such as availing member statements online or by phone and allowing members to vote during scheme Annual General Meetings through their phones without having to be physically present.
"There, however, remains huge untapped potential for use of digital technology in the pension industry and the industry is often seen as lagging behind the rest of the financial sector in terms of innovation and adoption," says Nzomo
But with the assured support from the Authority, the pension industry now has a chance to interact competitively with the financial sector.
Opportunities for Adoption of Digital Technology in Kenya Pension Schemes
Block chain technology or distributed ledger technology makes it possible to connect multiple parties to each other without passing through intermediaries.
These multiple parties all have access to identical copies of a digital record (for example, a contract or transaction data), they can update these records to register a transaction that has taken place and have their amendments validated by the other parties in close to real time.
Pension schemes can utilize block chain to create trusted networks with government identification databases, sponsors, regulators and investment vehicles thus eliminating a number of intermediaries. Anti-Money Laundering (AML) and Know Your Customer (KYC) requirements may be simplified using block chain.
Cloud computing can remove need for pensions schemes and administrators to own and maintain large servers to maintain member records and other scheme data while reducing costs, improving cost predictability, increasing security and facilitating access to enhanced capabilities.
Benefits Kenya Pension schemes going digital- Mutuku Nzomo
Digital pension platforms and dashboards can allow individuals to manage all their retirement finances from a single platform. Many members in Kenya belong to more than one pension scheme.
For example worker maybe in the National Social Security Scheme (NSSF), one or more Occupational Retirement Benefits Schemes (especially if he has changed jobs and deferred part of the benefits) as well as an Individual Retirement Scheme.
A digital dashboard can allow consolidation of the information from these different schemes to give the member a picture of his overall retirement financial health.
Digital auto –enrolment has been adopted in a number of jurisdiction including the United Kingdom as a way of increasing coverage particularly in the SME sector.
Smaller plan sponsors who may have fewer resources could benefit the most from lower costs and improved efficiency of their workers being auto enrolled digitally into a pension scheme.
Opting out alternative
The employers would then have an option of opting-out into alternative occupational and individual schemes if so desired. Indeed, digital auto-enrollment could be used to registered every Kenyan with a mobile phone number into a pension scheme!
Internet of Things (IoT) has resulted in surfeit of information about consumers being made available through internet enabled devices.
This can, subject to ensuring privacy is addressed, provide pension providers with critical information to enable them tailor their products to the exact needs of the consumer.
Investment processes for pension schemes can be improved through digital technologies in research, analysis, portfolio construction, trading, risk monitoring and settlement.
Block chain and Artificial Intelligence (AI) can all strengthen the investment processes to deliver higher returns to members.
Robo-advisers
Investment via robo-adviser is emerging in a number of jurisdictions as an investment tool to provide financial advice and management of customer's investment portfolios.
Robo-advisers are software programs that use algorithms and big data to provide advice based on the characteristics and data provided by the member.
Being purely online, they are low cost and widely accessible.
Reg-tech companies assist regulated entities to ensure compliance with regulatory requirements.
For example, reg-tech can monitor scheme investments on real time basis to ensure that the RBA investment guidelines are never breached.
Using cloud computing and big data, reg-tech can predict likely breaches of the guidelines in advance and ensure corrective actions are taken proactively other than reactively as is currently often the case.
Sup-tech gains popularity
Sup-tech refers to the adoption of technology by the regulator to firstly better execute its mandate and secondly facilitate the industry to innovate.
RBA has adopted sup-tech through various initiatives including a facilitative regulatory framework for innovation, allowing online submission of returns by schemes and service providers (administrators, managers and recently custodians) and provision of an online whistle-blowing portal.
RBA also provides a myriad of digital communication channels for customers including a toll free number (0800-720300), free USSD portal (*870#), website (www.rba.go.ke) and comprehensive social media presence (twitter, Instagram, Facebook, lined in, google+ and YouTube).