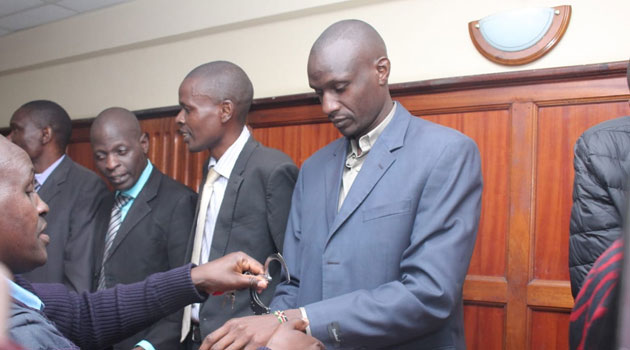 Moses Dola, Kenyan Journalist, gets 10 years in jail for killing wife
Freelance journalist Moses Dola has been sentenced to 10 years for manslaughter
Justice Roselyn Korir convicted Moses Dola for the murder of NTV journalist Wambui Kabiru at their matrimonial home in Umoja Estate on May 1, 2011.
Although the judge acknowledged that Moses Dola had shown some remorse over the murder, she noted that his joblessness, which contributed to the disagreements he had with Kabiru, was not a justification for murder.
"Pressure of joblessness should not be an ingredient to loss of life," ruled justice Korir.
Justice Korir also noted that the family of Kabiru deserved justice for the murder of their daughter.
"I have considered that a custodial sentence is appropriate as this was one of the cases that was full of deep emotions as the victim's family is yet to come to terms with the death of their daughter, "she ruled
Also read:Methane harms ozone layer 80 times more than Carbon dioxide
Further suggested reading: What not to eat and drink during pregnancy: your definitive guide!
Also read:How to Eat and drink safely while traveling
Eating and Drinking Safety Tips: Common food-related illnesses for travelers
Safe Eating and Drinking tips: Traveler's diarrhoea is a common digestive tract disorder that is usually caused by eating contaminated food or drinking contaminated water. The symptoms include loose stools, abdominal cramps, nausea, vomiting and fever. Traveler's diarrhoea usually clears up on its own in a few days. But sometimes it may require medical intervention.
Other (more serious) food-related illnesses include hepatitis A, typhoid and cholera. These are all vaccine-preventable diseases. For more information on whether you need to be vaccinated before you travel, visit the Smartraveller website.
Also read:How to Eat and drink safely while traveling