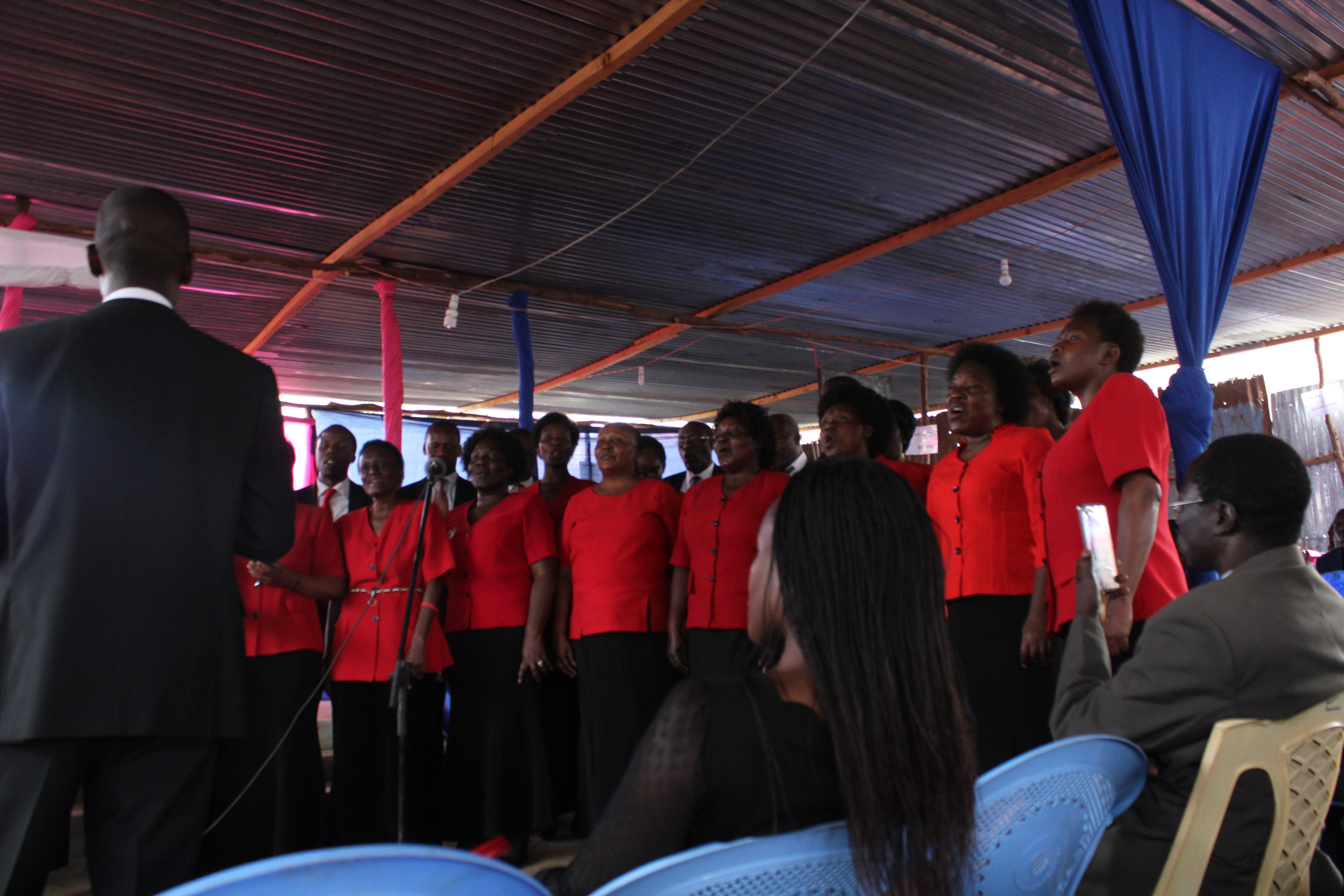 Nairobi Central SDA Choir Covering Our Inspiration Today
Meet Nairobi Central church choir- the most social and humble group in town,contrary to the opinion of many. The singing group comes from the mother of churches,Nairobi Central SDA,the former Maxwell SDA.
Everest Media Solutions got a chance to share with some officials in the church choir where the group attended a music Sabbath at Lucky Summer SDA on Saturday 23rd. Other choirs who attended were Gachie Church Choir-Kiambu, Riruta East SDA choir,Sunshine Choir-Eldoret Sabbath School and the host Lucky Summer SDA. A must read:The Journey Has Just Began- Hephziba,73
Its a singing group whose objective is to spread the gospel through music and sermons as most of the members are adults who can freely stand at the pulpit and win souls. Most of the elders in choir are preachers and conducting an evangelistic campaigns is not a bother to the group.
The group began many years ago as it was still strong in the year 1969 when one of the current choir directors Willis Atieng' joined the church as a young man .
"At first, we used to be a small group but now the choir has grown and has a big number ranging from 50 members and above. I joined the choir 20 years ago, and i am still strong in this ministry",says Oriema Okoth,the current chairman of this singing group in his introductory words.Read Also:Last Lesson In This Quarter;Boasting In The Cross
The group turned down the opinion of many who think they  consider themselves 'special' because many are elites of high class with great careers."We agree many have great professionals considering that the church hosts a number of  big people in the government and private sectors like the Chief Justice among others,but that does not make us more special than other believers. The fact that the church and the choir has a number of wealthy people does not mean we all planned to be there. It was a coincidence that we met together in our search for salvation and we  are not special than any other believer", says the chairperson.
The most difficult time this choir has undergone is the trauma that came in when almost all other singing groups kept them aside when conducting music activities in the name of not wanting to interact with the 'richest choir' in town. People were afraid to even attend their church services as they felt that the church was modern and of high class.Amid agony that comes with an 'empty womb', there is hope
The members confess that it was a difficult moment as they felt isolated and lonely. They are however grateful that they have conquered this test as they made many understand them. "We had to convince people that we may have all it takes one to be rich but deep down our hearts lays a lot of humility and sincerity as we serve our Lord".
In order to prove their statement, the group has been attending various music sabbaths in other churches like Mathare North,kibera and other local churches where they join together and conduct evangelism and other religious functions. See Also:Basic Questions Concerning Sabbath Observance and Their Answers
The other challenge addressed by the group is the fact that majority are aged, 50 and above, which is a thing they are working hard to eliminate as the group may fail to maintain its large figures in the near future. "We are trying as much as possible to invite more youths to join the group because we want members to have a wide age difference",says the chairperson.
He thinks that most young people fear to join the group because majority are old and therefore most young people prefer to sing in youth choir than in church choir. They however have a strong relationship with the youth choir as they hold many functions together,share and encourage each other.
The unique thing with this singing group is that they don't go for  visual recording. They believe that coming up with DVDs will elevate them,bring self glorification  and popularity,a thing they are trying to avoid. Most of their songs are only audio and they mostly perform songs from the Adventist hymnals. They believe in old time religion and most of their performances may bore you especially if you expect them to use body language among other physical movements that attract an eye.A Glance At This Week's Lesson
The choir performs only twice ina a month to give room to youth choir among other singing groups in the church, a thing that clearly shows their selflessnes  and love for other singing groups as they will never want to elevate themselves than others.
The choir gets invitations from other churches especially during camp meetings . Only few however manage to attend such meetings especially when they are invited out of town because of the strict carrees among other commitments.
Nairobi Central Church choirs looks forward to meet Jesus Christ on that bright morning when the trumpet shall sound.Their message this evening to all is a true service to the Lord-in truths and spirit.
And with joy in their hearts,they hereby wish you a Happy Blessed Sabbath. Read Also:10 Different Ways To Say Your Wedding Vows