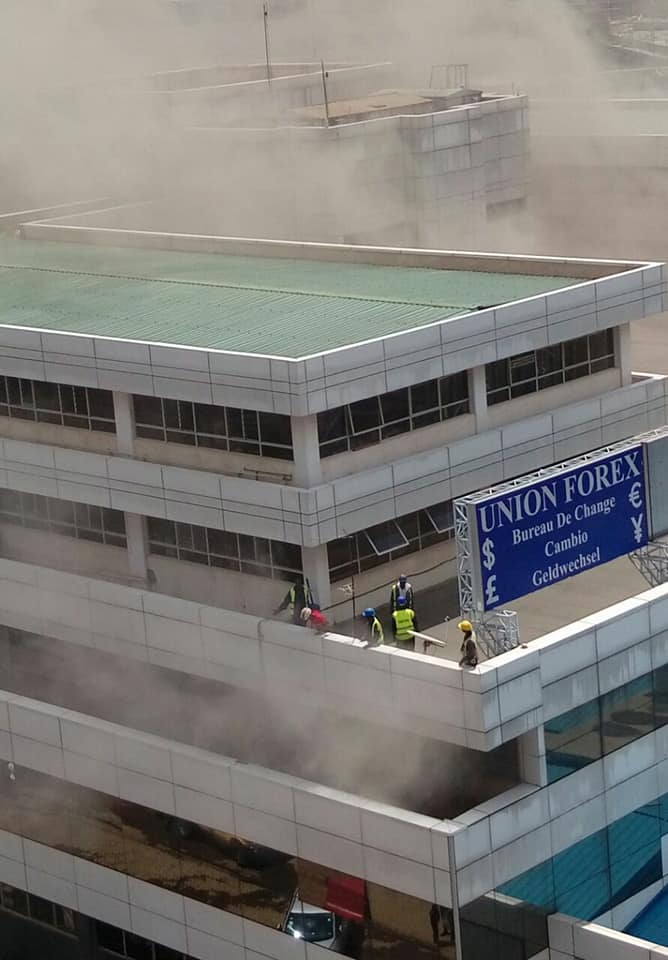 Gladys Some-Mwangi: My Narrow escape from Sarit Centre fire
One Kenyan who was caught up in the melee following a raging inferno at Sarit shared the scaring ordeal on facebook.
See excerpts below:
DEATH SCARE IS REAL – GOD SAVED ME – SARIT CENTRE FIRE
I only called once and he picked immediately… thanks Linus Kaikai for acting very very fast in contacting the fire brigade and mobilizing rescue and evacuation from the already smoke engulfed building. My heart bled for mothers with young children and pregnant mothers who were at AAR…the smoke chocked us and we had to jump through the windows from the 4th floor … God bless the construction workers who quickly assembled metal ladders to help us out….it was not an easy thing……but God saved us….I am still panicked….
Linus continued to call until he confirmed we were all out of danger ….God bless you mightily. #EmmanuelJuma God bless you too for continually calling me to find out if we were safely out. The Lord surely is good. My heart and whole body is still shaking. Actually I noticed it is smoke that usually kills and probably not fire….I was spitting smoke from my chest for awhile. GOD BE GLORIFIED FOR SAVING US

I learnt to jump out from a window on 4th floor today…. God is God….I didn't care that I had a dress…and the rescue guys didn't mind either…God bless them- Gladys Some-Mwang