The Ongea Music Summit 2016 – Taking Music as a Business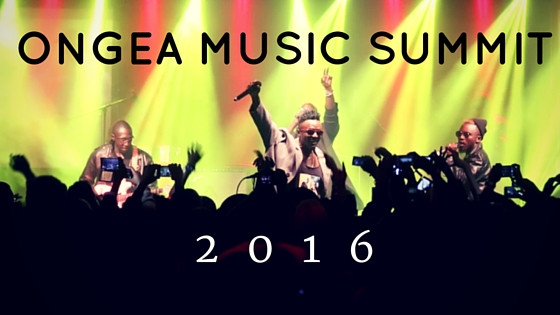 The Ongea Music Summit 2016 – Taking Music as a Business
Music has always brought people together and starting from 28th-31stJanuary 2016, East Africa's finest came together at the Sarit Center to showcase their talent and share their experiences in the music industry.
The Ongea Music Summit not only included performances from well-known artists like Sauti Sol, Wyre, and Kidum, but also had less known bands and budding musicians.
There were also booths from music production houses and entertainment companies that came to showcase what they had to offer. Most of them were fully represented with their top DJs. There were also stands by bands such as Sauti Sol, Wyre among others.
The Ongea organizers also saw fit to include panels to discuss music as a business. Among them were investors from various companies taking musicians and enthusiasts through the requirements and expectations of investors. They gave advice on the importance of self-branding, the need to have your music online and create a following, and the importance of managing money.
All in all, the event could not have come at a better time when the issue of musicians getting paid their dues is being debated. Hopefully, this summit has opened up the eyes of many on their rights and what they need to do to position themselves right in the industry.