Kenya appointed chair of interim Africa Pension Supervisors Forum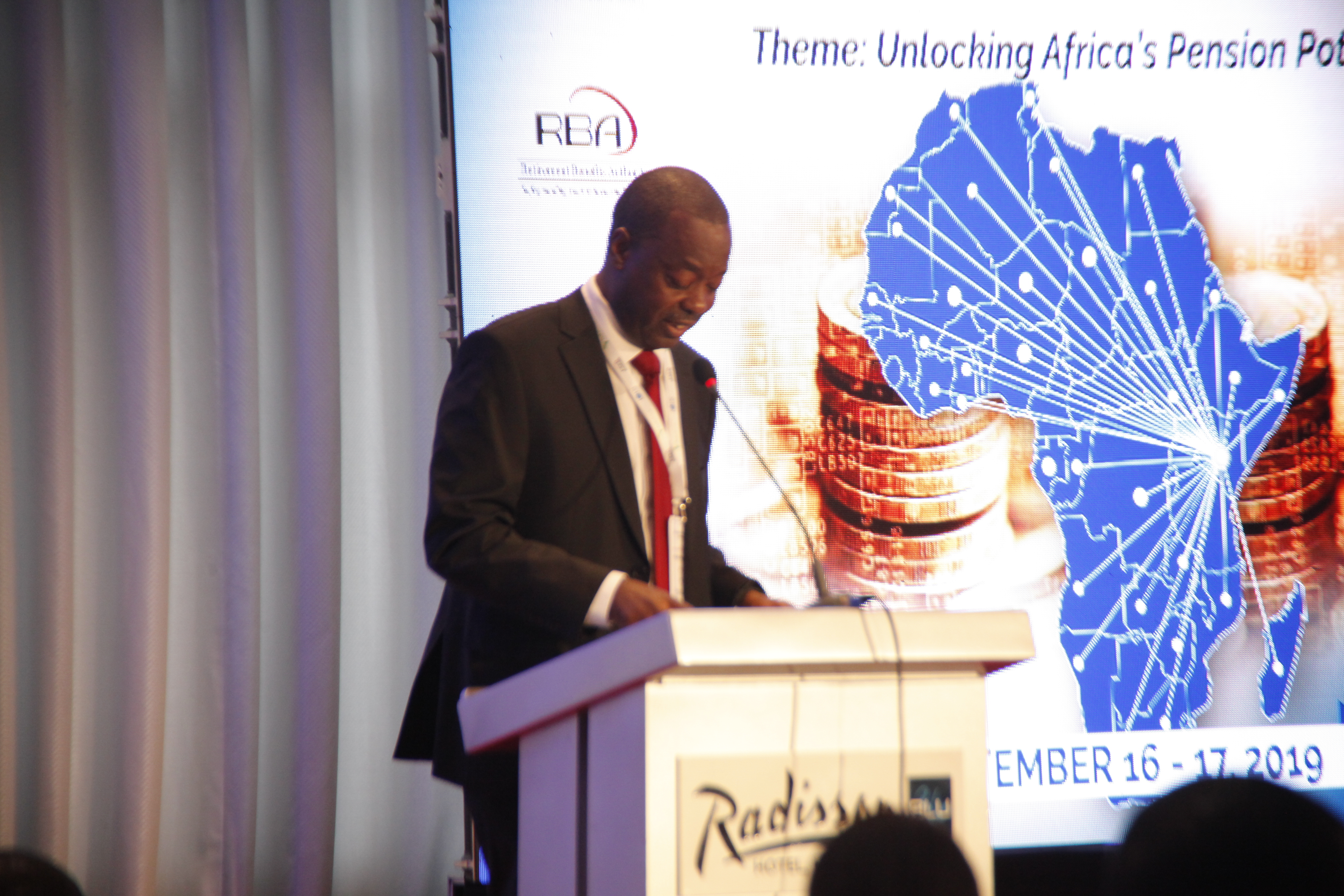 Kenya appointed chair of interim Africa Pension Supervisors Forum
Africa Pension Supervisors Forum unveiled

Kenya has been appointed to chair the newly created Africa Pension Supervisors Forum. Nigeria shall deputise Kenya with South Africa, Rwanda and Zambia being the executive members.
In effect, the Retirement Benefits Authority CEO Nzomo Mutuku shall chair the Interim Executive Committee of the Africa Pension Supervisors Forum.
The Committee shall encompass CEOs of Pension Supervisors across Africa.
The interim committee shall run for 2 years till December 2021.
Next Africa Pension Supervisors Forum shall be held in Rwanda
The next Africa Pension Supervisors Forum shall be held in Rwanda.
This is what was agreed at a two-day Africa Pension Supervisors Conference in Nairobi hosted by Kenya's Retirement Benefits Authority.
The newly created forum aims to steer development of the pension sector in Africa.
The conference attracted delegates from eight African countries including Kenya, South Africa, Nigeria, Zambia, Uganda, South Sudan, Rwanda, Burundi. Other delegates came from Ireland, India and France.
"We agreed that an African body independent of IOPS which has only 15 African members, could be useful in encouraging other African countries to join IOPS… we shall benchmark on the International Organisation of Pension Supervisors  (IOPS) to set standards and encourage other none members to adopt those standards,"said Mr. Nzomo Mutuku.
"Given the different levels of development across the African content it was agreed that the Africa Pension Supervisors platform would benefit others who may not be able to join IOPS,"he added.
"The interim team will run for two years from January 2019 to December 2021- when the interim committee hands over to the new committee. The committee will come up with a legal framework on how the secretariat shall run in collaboration with IOPS."
Mr Mutuku thanked the CEOs for appointing Kenya to chair the interim committee saying "Kenya is looking forward to deliver something they can be proud of in the next two years."
See some of the conversations from the conference as collated from the social media.
Breaking news: @RBAKenya CEO nominated chair of the Interim Executive Committee of the #AfricaPensionSupervisors. Committee to run for 2 years till December 2021. Next conference to be held in Rwanda. pic.twitter.com/16LEk5daRJ

— RBA Kenya Official (@RBAKenya) September 17, 2019
The issue of pension coverage a key focus at the #Africapensionsupervisors conference. South Africa's industry now in focus, with the pension supervisor saying there is no mandatory preferance and people cash out their pension when they change or leave jobs. @RBAKenya pic.twitter.com/IUpfL8MYIp
— Terryanne Chebet (@TerryanneChebet) September 17, 2019
Olano Makhubela ( first right)
: In South Africa we attempted to effect mandatory preservation and it cause mayhem from union leaders… same problem affects most African countries. People do not want to be told how to spend their money. #AfricaPensionSupervisors pic.twitter.com/KrPX9EjLM8

— RBA Kenya Official (@RBAKenya) September 17, 2019
Darius Stanko: Technological innovation is a major development that transforms the whole financial sector… technology drives digitilisation #AfricaPensionSupervisors Conference @FSDAfrica @Kenyacurrent @nzmkenya pic.twitter.com/8SLCnr8Ryj

— RBA Kenya Official (@RBAKenya) September 17, 2019
Sarakasi dancers performed live at Africa Pension Supervisors Forum
Cake cutting: Kenya appointed chair of interim Africa Pension Supervisors Forum