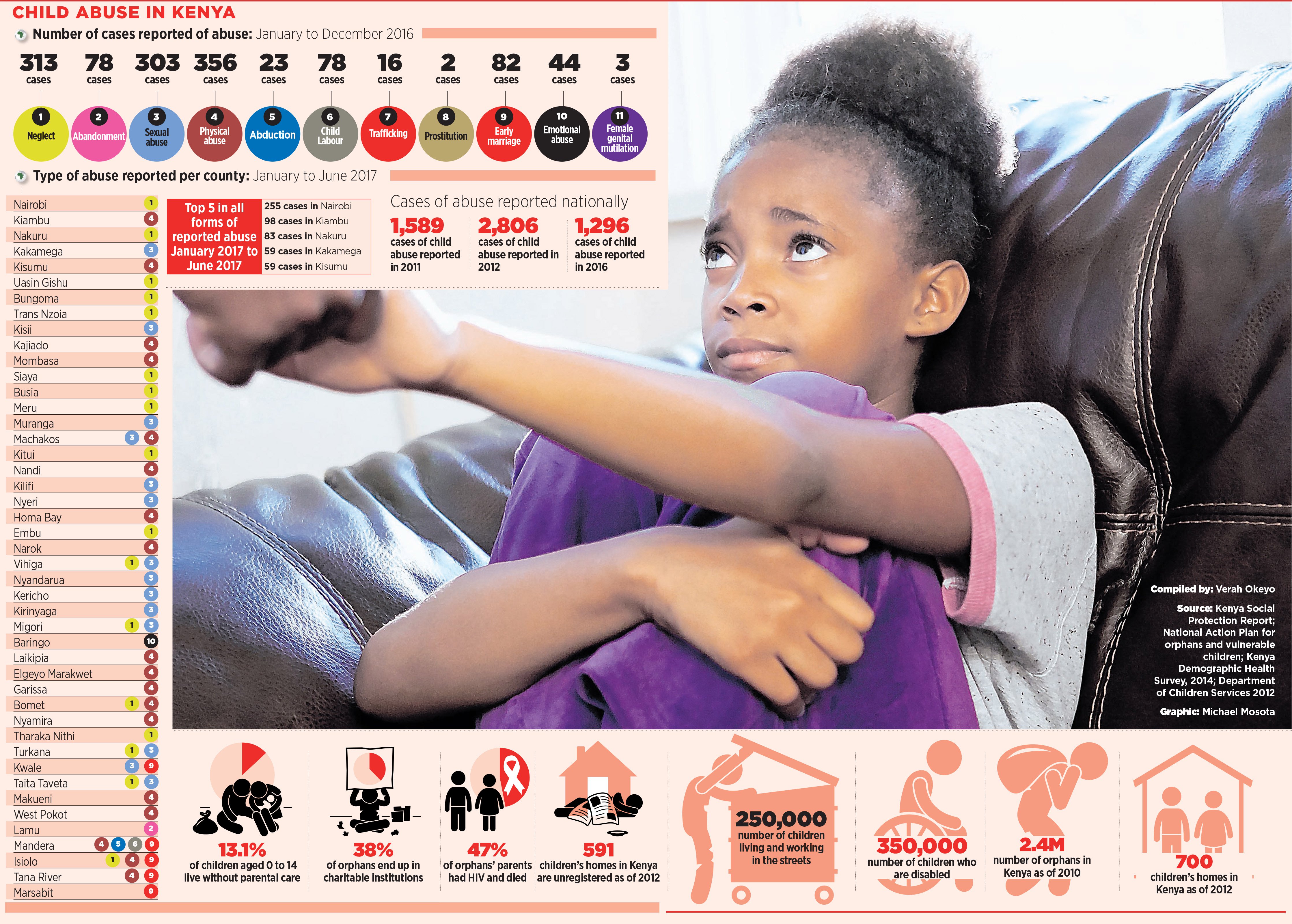 Reporting Sexual violence against minors in Kenya: K24 erred
Reporting sexual violence against minors in Kenya: K24 erred in exposing minor
Also read:To reduce poverty, address menace of adolescent pregnancy
This piece by the Media Council of Kenya's Media Observer is spot on.
(See excerpts: Subtitles added for clarity. Paragraphs interchanged for impact.)
Reporting sexual violence against minors in Kenya: The media continues to report about girls being abused sexually in different parts of the country.
In reporting sexual violence against minors, journalists should adhere to the Code of Conduct which stipulates that the faces of victims' faces should be blurred and their voices altered to protect their identity, safety and dignity.
K24 blundered in exposing minor in sexual violence story
On October 11, K24's 7pm news aired a program titled, 'Mtoto msichana aenziwe' (respect the girl child). Nancy Onyancha revealed the identity of a minor, (14-year-old) who was married at the age of 12.
Absolutely unethical. Shame! Also read:Stop Divorce, How to Save your Marriage: 7 Ways to Happy Relationships
In reporting sexual violence against minors in Kenya, the code of ethics does not allow exposing identities of minors involved in any kind of sexual abuse since this will likely cause psychological trauma and stigma.
A child in Kenya is anyone aged below 18 years. The Code of conduct for the practice of journalism in Kenya states that: Children shall not be identified in cases concerning sexual offences, whether as victims, witnesses or defendants. (Article 18 (1)).
Article 45 Section 8 (1) of the Constitution stipulates that a child lacks the legal capacity to enter into any consent or sexual relationship.
Style up, K24.
NTV excelled in Reporting sexual violence against minor
On January 29, 2017, NTV aired a documentary titled, 'Stolen Childhood' by Rose Wangui. 'Rita' (not her real name) was married off at age 14. Wangui used a different name, blurred the victim's face completely and filmed her from neck to the toes to conceal her identity. In the documentary the identities of two underage girls were obscured. In both cases, the girls were married to elderly men.
The NTV story on sexual violence against minors in Kenya  was excellent journalism.
CITIZEN TV did well in not exposing minor in sexual violence story
This year on August 4, Citizen Digital published an online report titled, How 10-year-old Baringo girl was married off to three different men'. The identity of the victim was hidden. "The girl, whose identity has been concealed for her safety, is one of ten who managed to escape forced marriage," the story said.
Kudos!
KTN did well in prtecting minor in sexual violence story
KTN aired a documentary by Brian Obuya on January 29 about a molested young girl "Fatuma" (not her real name) aged 15 who was forcefully married to an old man alleged to be a teacher. The media house decided to use a graphic to illustrate the story. This helped to protect the identity and dignity of the victim.
Well done, KTN.
Story Courtesy of  The Media Observer
Top stories:
Reasons why working long hours affects your productivity
10 things brides often forget to do
Migori Governor Okoth Obado released on Sh5 m bail 
7 worst mistakes you could ever make when changing careers
Dr. Ezekiel Mutua: My Lowest moment in life was a six-month interdiction 
10 worst things you can do to damage your hair, how to protect your hair