Reviewing the ASUS GL552J – A Gamer's Perspective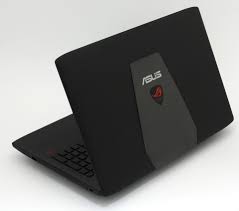 Reviewing the ASUS GL552J – A Gamer's Perspective
Its not every so often that you come across a laptop built for gamers. Fortunately, I had just that opportunity recently to test out an ASUS gaming machine. The experience, of course, is a gamer's dream as you might expect.
At first glance, the GL552J looks nothing like your average laptop. The dark, sleek figure will immediately tell you that this machine is built to be used for extended periods of time, and rightly so.
If you are a gamer, you may be wondering how heavy the machine is. Believe it or not, the GL552J comes at only 2.6Kgs. I have had machines that are much heavier than this and they even don't pack half the specs of this beast. It is a safe bet to say that this is probably one of the lightest gaming machines you will ever come across, unless of course, ASUS decides to outdo itself.
The laptop comes with a whooping Core i7, which means you will never have to worry about software or game crashes. The 8GB RAM ensures your game does not lag or hang out during a serious shootout or a tight race finish.
If you are worried about capacity, don't. The 1TB of hard disk space definitely guarantees that you can pack as many games and movies as you can possibly get with space to spare.
I have to say, the screen resolution was also quite impressive. You can comfortably run a HD movie with a clarity only found on high-end devices and TVs. All in all, I would give this machine an 8 out of 10.
We tried out a few games on this beast and happy with the results.
Check out the video below.
Republic of Gamers in Kenya – ASUS GL552J Review with Winnie Kuria