Sabbath School Summary- the Influence of Materialism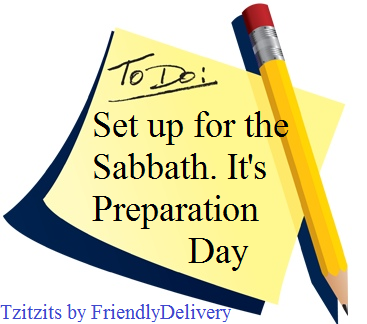 Sabbath School Summary- the Influence of Materialism
Captions
Sunday- The God of this world
Monday- Filling the barns
Tuesday-The allure of materialism_
Wednesday- Love of self
Thursday- The ultimate futility of materialism
Read Also: 9 Signs of Christ's second coming-Alejandro Bullon
SATURDAY: "Materialism is one of Satan's weapons of choice against Christians". "Increasing devotion to money getting", "is what deadens the spirituality of the church". Abundant life is not only found in money. When the love of money becomes our sole ambition, we lose sight of the Cross and have "fallen into the devil's trap". God calls us to stand apart from the world (Rom. 12:2).
SUNDAY: The materials of the world "cannot satisfy the soul" (Eccles. 5:10). "Money has become the god of this world, and materialism is its religion". We're not to harbor needless wealth. "Houses and lands will be of no use to the saints in the time of trouble" (1 Jhn. 2:16, 17). Instead of living in the present, we are to seek for eternal life in the future (Luke 14:26-33, Ed. pp. 74, 75).
Also See: Meet retired Pastor Francis Njau,74 on fire for Christ
MONDAY: Our focus should not be on earthly materials but heavenly treasures (read Luke 12:15-21). Idolatry is not only bowing to a "statue of gold or silver", but also allowing the love of it to keep you from Christ. The only thing that is of value is eternity life. Everything we possess comes from God, to Him do we owe all our wealth. Our riches is for a godly work (Deut. 8:10-14).
TUESDAY: The firms of the world fashion their products to target our senses. Most often, "we see ourselves, not just with the products but as actually being like the people in the ads." This "acts like poison to Christians who are" trying to overcome materialism. Our eyes should be fixed on Christ instead of worldly goods. "We cannot serve God with a divided heart" (Matt. 6:22-24).
Appeal: Save,rescue,empower…Faraja kids need your help!
WEDNESDAY: Those who put self first before Christ possess the spirit of Lucifer (Ezek. 28:17, Isa. 14:14). "We have no enemy without that we need to fear", but within; self. "Self-deception and self-ambition were two traits of Lucifer's fallen heart" (Dan. 4:30, Luke 18:11, 12). We're tempted to think we're favored above other men when we become self-absorbed with money (1 Tim. 6:10, 2 Tim. 3:1-5, Phil. 2:3).
THURSDAY: When Christ reigns within us, our hearts and blinds are blended "into conformity to His will", and we obey Him out of a natural impulse. Such people see materials of the world as futile and identify themselves with Christ (Deut. 7:6, 1 Pet. 2:9, Jhn. 15:5, Gal. 2:20). Materialism causes us to identify ourselves with what we possess (Jam. 5:3, Luke 12:19-21, Matt. 6:19-21).
FRIDAY: "I'd rather have Jesus than silver or gold; I'd rather be His than have riches untold" should be the cry of every Christian. Let's set the cross of Jesus before us with the world behind us. Many are selling their souls to the worldly gain. Christ bought us at an infinite price, hence, we're not to sell our souls at this cheap price. We owe all to God (Zech. 4:6).
-Ellen G. White, Testimonies for the Church, vol. 5, p. 133.
*Discussion Questions*
📌 What are ways in which, even if we are poor or without many material goods, we still can be swept up in some of the dangers we looked at this week?
📌 Some people say, "I don't care about money. Money doesn't mean anything to me." (Often, the ones who say this have plenty of money anyway.) Why, in most cases, is that simply not true? Finances are important; they do have a role in our lives. The question is: How can we keep money and our need for money in the right biblical perspective?
📌 " 'Do not lay up for yourselves treasures on earth, where moth and rust destroy and where thieves break in and steal; but lay up for yourselves treasures in heaven, where neither moth nor rust destroys and where thieves do not break in and steal. For where your treasure is, there your heart will be also' " (Matt. 6:19-21, NKJV). Read carefully what Jesus says to us here. How is what He is telling us a powerful way to protect ourselves from the dangers of materialism?
See Also: 5 Reasons Why Sunday Supplanted the Sabbath