Stiff Penalties In 30 Days For Tax Defaulters:KRA Warns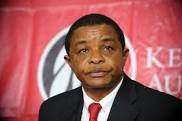 Stiff Penalties In 30 Days For Tax Defaulters:KRA Warns
A 30- days grace period has been given by the Kenya Revenue Authority(KRA) for non-compliance taxpayers to regularize their tax status. See Also: 10 Essential Start-up Tips For Young Entrepreneurs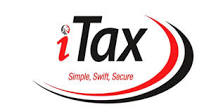 The tax man's last month warning of de-activating personal identification numbers of non-compliant taxpayers starting Thursday last week could have blocked millions on Kenyans from accessing services that require one to have a pin from KRA.
The 30-days grace period therefore gives a chance to those who did not file their returns by June 30th 2017 to do so.
"This is to inform you that,your returns for obligation Income Tax-Resident Individual and period from 1st January 2016 to 31st December 2016 is not received by the Kenya Revenue Authority by the due dates 30th June2017 Related story: The Ethics of Code: developing Artificial Intelligence for business with 5 core principles
Kindly submit your return within the next 30 days ending on 1st October  2017. Failure to submit return  will attract penalty/interest",stated the KRA in one of the notices.
Individuals who failed to file their returns by end of June were liable to a fine of Sh.20,000. The grace period given by the authority is seen to have come after the National Treasury piled more pressure on the KRA to collect more returns. See related story: WorldVentures: Meet Kenyan, 77, turning her travel dreams into reality
It also came barely two weeks after KRA maintained it would go ahead and delist defaulters as from Thursday two weeks ago. Individuals who risked being delisted by KRA include those who did not file their returns and those who have not migrated their profiles to the authority's online system,iTax. KRA's move to de-activate the oins had been termed illegal.
According to lawyer Nashon Aluoka,KRA does not issue PINS to citizens as a favor but as provided for in the law,in the same way the Department of  Registration of persons issue Identity cards or passports.
Also read:Tabitha Mwai: Newsletters help raise awareness about business, showcase expertise