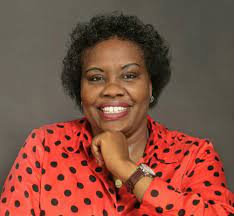 Susan Kikwai: passionate KALENJIN DAUGHTER in tumultuous South Rift
By Daina Mwende
No doubt the tragic death of Susan Kikwai brings to an end with finality a kind of politics in Rift valley which has ensured the survival of women leadership in an ever rebelling South. It does not, mark my words, sound the death knell on women politics.

Kikwai and Late Bomet Governor Laboso belonged to same side in South Rift politics, both were unquestioningly loyal to the community's ideology and community leadership. In fact, in the election which saw Joyce Laboso elected Sotik Member of Parliament, Kikwai also became deputy governor of Kericho, much to the chagrin of their opponents then led by former Bomet Governor & Chepalungu Mp Isaac Rutto among others that campaigned against Chepkowony in 2013 & 2017 consecutively.
Susan Kikwai was a loyalist
Kikwai's demise, like that of Laboso, brings to an end, literally, the era of Ruto Kalenjin women loyalists a closely knit cable of politicians whose relationship with William Ruto dates back to over decade ago.
Unlike most of the women leaders currently from Rift valley who first joined list of women in politics in 2007/2013 & 2017, Kikwai's journey in politics goes deep into the KANU days of her father.
Also read: KIBIWOT: GAMBLING- NEW NORM AMONG YOUTH
Also read:How to answer the frequently asked interview questions
Most Read: Parenting in the digital age
Top story: schizophrenia-the-white-mans-disease
Also read: MUINAMIA: IS EDUCATION LOSING VALUE IN KENYA?

Kikwai was in the pioneering class of Kenyan women after the re-introduction of multi-party politics in Kenya who could easily be mentioned alongside names like Charity Ngilu, Phoebe Asiyo, Prof Julia Ojiambo, Nyiva Mwendwa, Lina Jebii Kilimo,Prof. Cherambos among others.
For KALENJIN and especially Kericho County, the demise of Hon. Kikwai is a big blow to the advancement of the community's ideology and a setback to the Wheelbarrownomics exodus that we, followers of William Ruto, are engaged in.
Daina Mwende Paul is a journalism student at KCA University