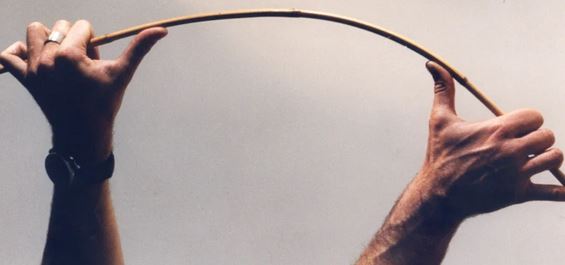 To cane or not to cane, that is the big question as schools go up in flames
By Anthony Kibiwot
The debate around the cane
The ongoing debate on whether the introduction of corporal punishment in our learning institution has been triggered again with the recent fires in schools.
The recent incidences of Maranda High School and Naivasha Boys Secondary School torching down their dormitories have summed up the level of discipline in Kenyan schools.
Also read: Why University students don't turn out to vote
The suggestion however has received different views and opinions from both parents and school institutions. Moreover, we need to understand and define what corporal punishment is. It has lately been defined as enacting physical punishment on children through caning or flogging from guardians, parents, and teachers.
There seems to be a huge difference in how the old generation and the 21st  generation handled this issue of discipline.
I once had a memorable conversation with my grandfather on this issue." There is this time when I punished your father by making him cultivate the whole land in the backyard for being sent back from school after arriving late."
From his own perspective, the physical punishment was more than the cane to correct my father's mistake and seems to be the best option.

But on the contrary opinion, there have been adverse changes between the two generations. Gone are the days when parents, guardians, or teachers would use the cane on learners.
However, most parents who faced stiff and tough punishment in the olden days
believe it made them better by shaping them into what they are today.
 
Let's outline the positive and negative consequences of bringing up corporal punishment based on the various argument and views collected mostly from parents and school teachers.
On the positive note, some suggest that it will be a more preferable and effective way of instilling discipline and instilling morals in children.  Research conducted in schools indicated that teachers would rather support caning as one of the effective methods of discipline.

Some believe that caning the child is not abuse as it only inflicts a small level of pain to their children that eventually goes away but cautions them against repeating the mistake. Moreover, others argue that caning is not a death sentence.

Those who do not support the idea suggest that there are better ways of correcting and disciplining children. To prevent the recurring incidence of students torching down school properties, having a serious conversion between two parties would be more effective and advisable rather than caning them. Others believe that introduction of caning will have
more negative effects than positive ones.

One, they argue, caning will spoil the relationship between, students, teachers or parents, and children. On this opinion, I totally agree. In my opinion, though it seems the ministry of education is largely supporting re-introducing of caning in schools, I believe we are totally in a different generation and there are better conversant ways to solve this issue.
It is given that most students in High School are mature enough hence it is advisable to come up with different techniques such as using guidance and counseling sessions to shape their character.
Antony Kibiwot  is a Journalism student at KCA University, antonykibiwot@gmail.com