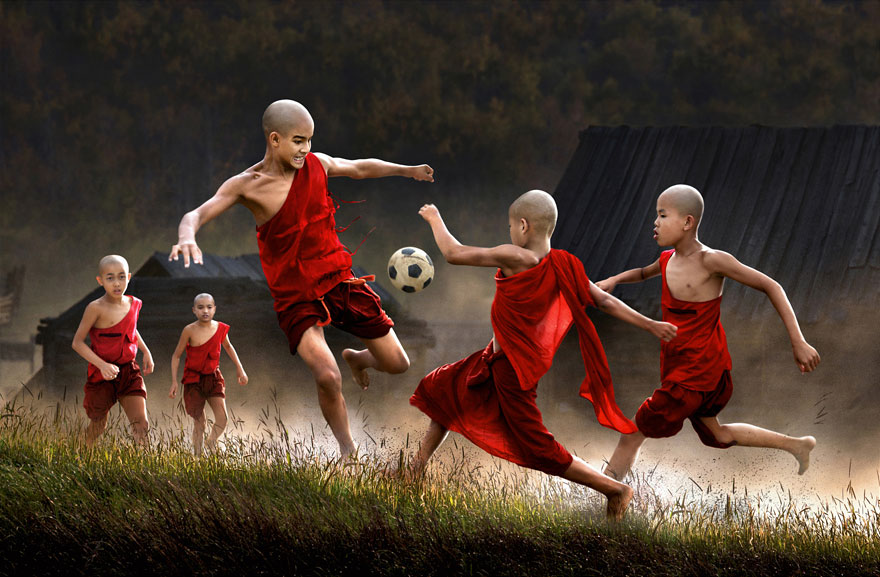 Top ways to keep your children busy over the holiday
Most parents will admit that holidays can be a difficult .While it is in any parent's best interest to spend as much time as possible with their little ones, it is never easy especially for the working ones. Here are a few ways to bond with your children when you have time to spare according to Nasibo Kabale in the Eve Women publication. Also Read:Merck Foundation Launch at 4th Edition of Merck Africa Asia Luminary – Egypt
Bike riding in the middle of Karura Forest is possible for Kshs 500 per person and this is not just for the kids but an activity for the entire family.
Those who wish to walk may do so while those who would want to ride the bikes inside the forest can also do that during the holidays all the while enjoying nature close to the city.Read Also:5 Questions You Should Never Ask A Woman
If your children like outdoor activities,then you are in luck because there are several camps to try out to keep your little ones active all through the holiday. Little Champs Camp which is located in Lavington for example promises fun for kids aged between 2 and 10 years. For Sh1,000 per session the kids will do creative arts, nursery rhymes, science projects and gymnastics. Read Also: 10 Different Ways To Say Your Wedding Vows
Arts are a great form of expression and this art camp could be a great way for your child to learn to express themselves or even further their methods of self-expressions.
Located at the Hatheru Road, Lavington, the Calista creations at the Yellow Sparrows Craft and Design Centre runs from November 1 to December 1 for Sh 4,500 per week for every child.Read Also:Amid agony that comes with an 'empty womb', there is hope
If you have a dancer in the house, then this is the perfect time to work on developing your child's creativity and discipline through dance.
Crown House Kileleshwa offers and dance camp for Sh 6,500.
Through classical, gospel, inspirational music your preteen and teen will stay out of your hair for a while and get to have a lovely time.Adventist church launches Better Living Marathon
Go karting for kids above 10 years.
Introduce yourself and your children to the thrills of the racetrack with Go Karting which is essentially track racing with small rear engine, four-wheeled go karts. It is an entertaining sport for individuals of different ages ranging from 10 years and above.
Try out go karting in Lang'ata next to Splash Water World and Carnivore everyday of the week.
Indoor activities
Of course, on some days, you will find yourselves stuck at home, but that does not mean anyone has to be bored. You could take the opportunity to spend some time sharing a favorite game or story with your children.
You may want to consider container painting, leaf arts, window painting, hand tracing, string arts and creating of necklaces.
Get cooking – pick a recipe with the kids, go shopping for ingredients and cook something together that you can enjoy eating afterwards. Depending on your child's age and interest, this could be anything from a simple sponge cake to a mushroom stroganoff!
Dig out the puzzles, games and books and give them a go. Some good old-fashioned entertainment can be really fun.
Create a scrapbook together using photos from your family album, or torn from magazines.
Ice skating
While ice skating may seem like a far-fetched activity especially on this side of the equator, the Panari Sky Centre on Mombasa Road has brought the dream closer to you.
It offers a great venue for ice skating with an ice rink which is one of its kind in East Africa, accommodating up to 200 skaters at a time ensuring there is enough space to glide, slide or perfect your skating skills.
Trainers are also available on site to get you started.
Swimming
The Hillocks Country Club which is situated in Industrial Area on Enterprise Road is ideal for residents of Imara Daima, South B and Embakasi. Open every day.
Your child could take up swimming this holiday for Sh 200.
Alternatively, Shepherds Junior School in Buruburu is ideal for Jericho, Harambee, Outer ring, Umoja and Donholm residents, and costs between Sh 50 and Sh 100.
Tennis
There is no time like the present to figure out if your child could be the next Serena Williams.
The Bumblebee tennis program at the Hillcrest Secondary School features intense coaching on beginners, intermediate and advanced players.
Wild Toddlers
Tuesday is for toddlers at Garden City Mall and organizers promise great offers and entertainment for your little angels with discounted shopping and entertainment experience at Sh 100.
Toddler Tuesday happens every Tuesday from 10 am to 5 pm.
You could boost your toddlers' creativity every Tuesday from 3 to 4pm for Sh1,000 at the Nairobi Art Centre through various forms of art.Read Also:NHIF Beneficiaries Will Now Access Any Hospital Without Adding An Extra Coin