Reactions: Twitter moots shift from 140 to 280 characters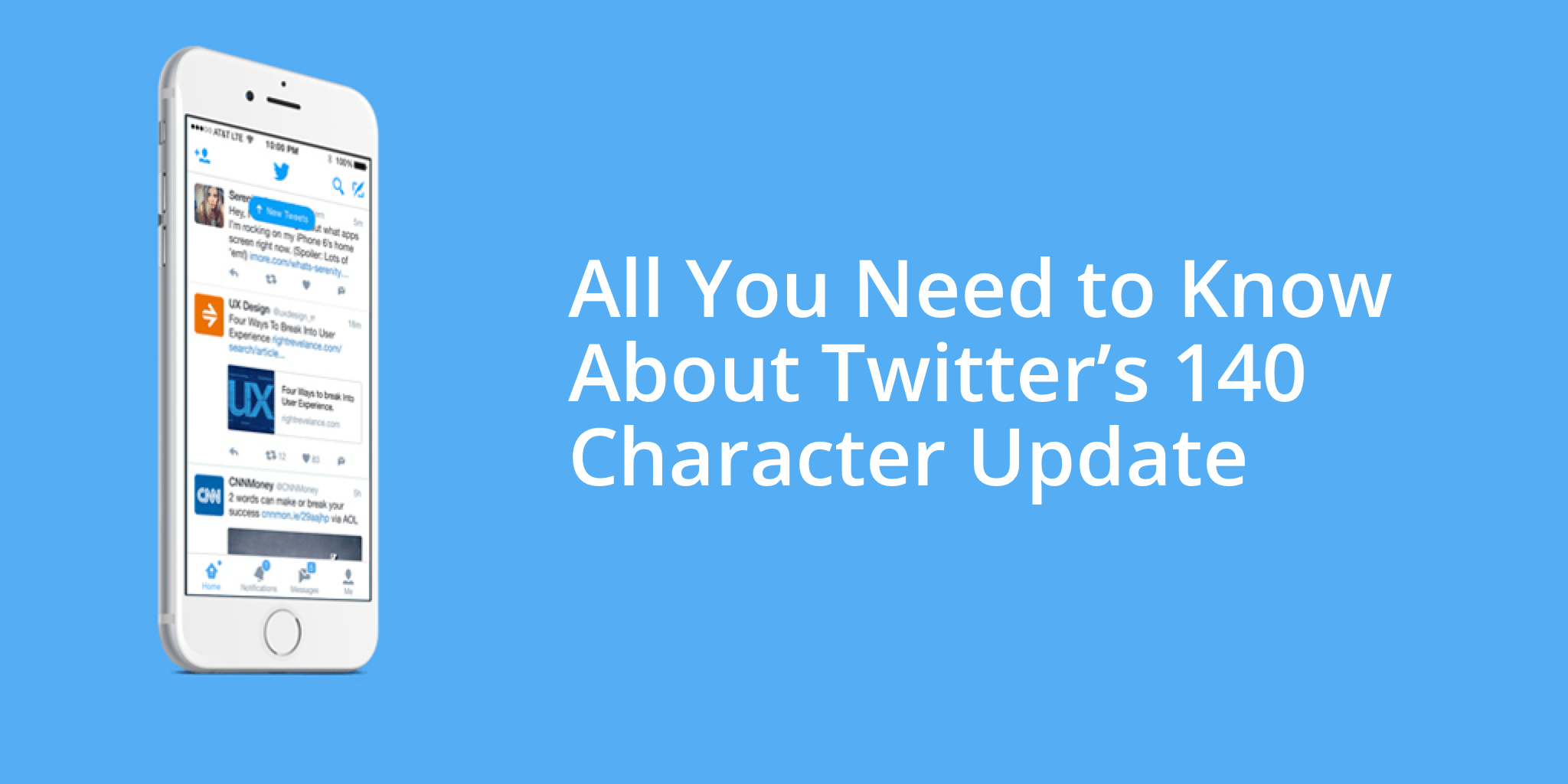 Reactions: Twitter moots shift from 140 to 280 characters
Twitter to Double Tweet Length to 280 Characters

For twitter, it has been 140 characters and nothing more. It was brief and unique. But change is coming.
Twitter is changing its character limit for the first time ever, doubling the count to #280characters.
The Social media company  said on Tuesday that it would test doubling the limit of a post to 280 characters. The goal as per Twitter,  is to eliminate constraints that kept people from tweeting more frequently. See Also:Interesting stories on twitter as Raila, Kalonzo security withdrawn
"When people don't have to cram their thoughts into 140 characters and actually have some to spare, we see more people tweeting," Twitter said in a blog post. One significant barrier, according to Twitter's internal research, has been the stringent limit on character count. Will this move rub Twitter fans who are accustomed to the shorter version the wrong way? Time will tell. All the same change is good.
Now, @names in replies, media attachments (like photos, GIFs, videos, and polls) and quoted Tweets will no longer be counted against the valuable 140 characters that make up a tweet. This allows for richer public conversations that are easier to follow on Twitter and ensures people can attach media to tweets without sacrificing the characters they have to express themselves.
Twitter first announced this update back in May but didn't quite confirm a date when these changes would reach Twitter's 300m+ usersHowever, today the company confirmed the update has been rolled out. 
What's changed? Full details on Twitter's 140 character update
This update has been much anticipated by many Twitter users and on their blog, Twitter shared the full details of what's changed:
Replies: When replying to a Tweet, @names will no longer count toward the 140-character count. This will make having conversations on Twitter easier and more straightforward, no more penny-pinching your words to ensure they reach the whole group. [Editor's note: It appears this update hasn't quite been rolled out yet]  Also Read:6 Easy Ways to Grow your Social Media Following
Media attachments: A URL at the end of Tweets generated from attaching photos, a video, GIF, poll, Quote Tweet, or DM deep link will not count towards the character limit (URLs typed or pasted inside the Tweet will be counted towards the character limit as they do today).
Retweet and Quote Tweet yourself: We'll be enabling the Retweet button on your own Tweets, so you can easily Retweet or Quote Tweet yourself when you want to share a new reflection or feel like a really good one went unnoticed. Read Also:Tweeting tips to get more followers
Goodbye, .@: These changes will help simplify the rules around Tweets that start with a username. New Tweets that begin with a username will reach all your followers. (That means you'll no longer have to use the ".@" convention, which people currently use to broadcast Tweets broadly.) If you want a reply to be seen by all your followers, you will be able to Retweet it to signal that you intend for it to be viewed more broadly.
Is Twitter shift to #280characters amusing? I love the #140characters. Brevity is good. But change is also good.

— James Ratemo (@KenyaCurrent) September 27, 2017
James Ratemo: The problem isn't only in vernacular stations, it's also on social media, journalist are even taking sides openly #AMLiveNTV pic.twitter.com/6MWRonVmYv

— NTV Kenya (@ntvkenya) November 23, 2016