Job interview questions: Reasons for follow up and how to do it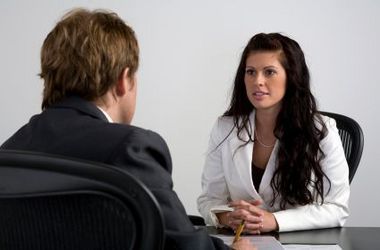 Job interview questions: Reasons for follow up and how to do it
Major reasons for follow up after those tough job interview questions and how to do it.
1. The reasons for follow up after a job Interview Shows Your Professionalism
When you write an email or call the company as a step of following up after an interview in regards to the position you interviewed for, you help the recruiter to consider you. This also helps you stand out among est other job seekers in a professional way.  Remember many candidates won't make this extra effort.  And even if you miss the opportunity, the recruiter will invite or recommend you for future job vacancies because they already regard you as serious about your career.
Also Read: 5 Ways to overcome job interview nervousness
2. Following up after a job interview helps the interviewer to remember you
When you are looking for a job, you need to keep your name fresh in the minds of potential employers. Anytime you send an email to the person who interviewed you, he/she will be able to remember you. Most recruiters get overwhelming job applications despite having a lot of other demands. So they can easily forget whom they interviewed or what was discussed during the interview. Sending a nicely written follow up email is a perfect way to create an impression that will not be forgotten.
3. Follow-Ups after job interviews create opportunities to ask more questions
Following up will help you to ask the interviewer the important questions you didn't get time to ask during the actual interview. If for instance you never managed to get the job, during your follow up you will be able to ask about any upcoming opportunities in the organization. Ask about how long your CV will be kept in their database, how often the job postings are updated. You can also ask about your weaknesses and where you need to improve on. If you are instructed to check their website regularly, remember to do it.
See Also: Secrets to stay happy no matter how hard life seems
4. Following up after a job interview helps you to build confidence
No matter what the outcome may be, following up is a great way to boost your confidence. You get determined for a response even though you don't manage to get the job. Apart from building your confidence, follow-ups can enhance your interpersonal skills and develop a better positive attitude towards your job search efforts. With this in mind, your chances of securing a second interview and that job are better. But if you fail, don't give up. The good news is that interviewing is a  skill you can learn. Keep trying. The more you interview and follow up, the better you will be.
5. You will get an added insight into how to improve your job search if you make a follow up after an interview
Asking for feedback from people who didn't want to hire you will give you some great information about the specific things you can improve and polish for your next interview. Maybe you were a super qualified candidate, but your constant fidgeting drove the interviewer crazy. Perhaps there's a certain skill set the interviewer thought you could expand. Or, maybe he or she just didn't think you were a great culture fit. Whatever it is that led to your rejection email, you should want to know. That way, you'll be armed with the knowledge you need to knock your next interview out of the park.
6. You open the door for future opportunities when you follow up after a job interview
Although it may feel like it at the time, the job you lost out on isn't the only job that will ever exist. Just because a door is closed right now doesn't mean it will remain closed forever. So, set yourself up for success with any future opportunities by continuing to impress this interviewer even after you've been rejected. You never know what might come of it!
Read Also: 4 phrases you should never ever use when negotiating for salary
7. You might learn something new about yourself when you follow up after a job interview
Asking for advice and opinions following a job rejection might just point out something that you weren't even aware of. Unlike your friends, mentors, or even dear old mom and dad, the interviewer really has nothing to lose by being brutally honest with you. So, this is likely where you'll get some of your most valuable feedback.
8. Making a follow up after an interview  prove that you are willing to learn and grow – even when its uncomfortable
Even though you didn't actually get the position, now is your chance to put your money where your mouth is. Anyone can say that he or she handles constructive criticism well. But, reaching out and proactively asking for feedback proves that you're always looking for ways that you can develop, learn, and grow. And, that's a surefire way to impress any interviewer.
9. You can move on knowing that you gave it all if you make a follow up after  job interview questions

There are some companies that have a strict "no feedback" policy to save them from any potential lawsuits. So, you might never hear anything back when you request insight into why you didn't get the job. Did you respond to job interview questions correctly? However, it's still definitely worth asking. Even if you don't ever get a response, you can move forward with the knowledge that you put your best foot forward from start to finish. Getting rejected is never fun. So, swallow your pride and hit "reply" on that dreaded rejection email.
Related stories